There's nothing I love more than a royal wedding, birth, or tour around Australia.
Seriously, 2018 has seen my Instagram account begin to take form as some kind of tween fan page dedicated to the likes of Kate Middleton, Meghan Markle, and wee Prince George. Koala-hugging pics and all.
As a media and communications student at the uni fo-da-realz-world, my fascination with the British monarchy has recently turned to their squeaky-clean image as a family more fawned over than the Brady Bunch.
I've found that the royal fam is one brand with a marketing strategy more streamlined than Prince William's hairline.
The Fall
While it looks snug as a bug in a rug now, the royal crown hasn't always sat so neatly atop Queen Elizabeth's head. In fact, the palace suffered setback after setback following the passing of the people's princess, Diana, in 1997. Lowly English peasants whined about the royal family being a waste of taxpayer money, a painful reminder of the class system that breeds inequality in society, and that its members swan around in designer threads and Rolls Royces while actually being unemployed.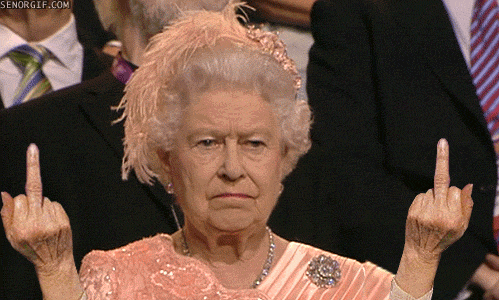 Down Under we also stirred up trouble, with Australians pioneering a strong Republican campaign in the 1990's that peaked in 1999 with a referendum directed towards Oz walking out on the Commonwealth. The referendum was defeated and Lizzy clung onto the sunburnt country by a thread. However, with campaigners aiming for another national vote on the topic in 2022, we might not be calling her our Head of State for much longer.
In response to the animosity, the royals set about cleaning up their act, developing a public relations strategy to win our hearts and build a corporate brand in itself. But traditional media and overt advertising hasn't been their game. It's carefully planned initiatives and presentations curated to manage their visibility and drive positive media interest that have helped safeguard the crown. And it's safe to say that St James' Palace (the royal administrative arm), is doing a pretty good job at keeping us happy.
So how have they managed it?
The Fairytale
Today's Disney princesses are strong, independent women who defy monarchical constraints and are much more empowered than the passive Snow Whites and Sleeping Beauties we read about as children; and the modern British Monarchy are no different. But while the characters might have matured a little, the fairytale ending remains, and royal weddings of late have shown to be just the carefully-crafted good news stories the world needs.
Media representations of Kate and William's marriage tapped into the rags to riches element of the couple's relationship to present Kate as a modern-day Cinderella who rose from coal-miner ancestry to befriend and then romance the Prince. The idea that William was marrying a 'commoner', made the royal family all the more attainable for spectators. After the messy downfall of Charles and Diana's marriage, Kate and William's ten year hitch, and the fact that they waited until they were 30 years old to marry, was popular with the public, who championed their normal and level-headed relationship.
Meghan and Harry's courting, reflects a fairytale of a different kind – not rags to riches, but racial integration and multiculturalism. Quite the antithesis to the aristocratic blue-bloods and society blondes the royal family has traditionally associated with, 37-year-old biracial actress and divorcee, Meghan, represents a sharp plot twist in the story. But the happy ending remains for the royal fam, with the marriage cementing them as a modern, global brand on an international stage, in keeping with post-modern movements toward inclusivity.
The Feels
In the wake of Princess Diana's death, Queen Elizabeth came under fire for the royal family's failure to share in the public's grief. She remained in hiding in Balmoral for days after Diana's death, and the Royal Standard continued to fly at full mast in the wake of her passing, fuelling widespread public sentiment that the royal family were not paying their respects. In response, Lizzy undertook a major image repair process, making a public address on September 5, 1997 designed to restore her damaged reputation. Speaking of her admiration and respect for Diana, and the deep pain she felt in the wake of her death, she denied the public's claims that she didn't care, and directed their attention toward banding together as a nation. It was a public relations exercise like no other.
The human-dimension of the royal family is critical to their reputational success, making us everyday peeps get all the feelz when we see their emotions run high.  But possibly the most likeable part of the royals, is when they f**k up. And no one does that better than Prince Hazza. Harry wearing a Nazi uniform to a Halloween Party in 2005? Yes!! Enjoying nude strip billiards in Vegas? You go gurlfraanddd! The public can't get enough. These fiascos make the family all the more relatable, showing that they too make mistakes, and generating an empathetic reaction from the public which brings us mere mortals one step closer to the monarchy. And relatable they will be, with Kate Middleton continuing to flaunt high street threads, and Lizzy now paying taxes. In fact, I've never felt more royal myself.
With such carefully-crafted branding strategies being filtered through Buckingham Palace it's no wonder the royal family are more loveable than ever.
So with my media and comms degree coming to an end, my question is, does the palace PR department take on new graduates?
I really, really like corgis.