Around 4.5 million Australians have a disability.
Of these, 760 000 people under 65 years of age have a severe or profound disability meaning they sometimes or always need help with a core activity or task.
Half-a-million Australians are primary carers of a person with a disability- the equivalent of the population of Tasmania
A 2011 report released by PricewaterhouseCoopers found that people with disabilities living in Australia have the poorest quality of life among people with disabilities anywhere in the developed world.
I'm not afraid to say it, disability support in Australia needs to change.
From personal experience, the National Disability Insurance Scheme (NDIS) has been a hard process to navigate but worth the hair pulling out and drowning in paperwork frustration. My brother has a severe disability from birth, and to say the past few years without the NDIS has been challenging is a total understatement.
The comparison between the government funding he received pre-NDIS and now, post-NDIS, is astounding. Why? Because the NDIS gives him the opportunity he deserves to become more independent and achieve his life goals, just like the rest of us.
So what is the NDIS?
The NDIS – administered by the National Disability Insurance Agency (NDIA)- is Australia's first national scheme for people with disabilities. It aims to provide 'reasonable and necessary' support to help eligible people maximise their social and economic participation. More specifically, it provides funding packages to Australians under 65 who have a permanent impairment that substantially reduces their intellectual, cognitive, neurological, sensory, physical, psychological, and social functioning. The scheme began its full national roll-out on July 1 2016, and is expected to support around 460,000 Australians– by 2019. About time Australia!
The NDIS was established in response to a 2011 Productivity Commission Report, which consists of two reports with over 1000 pages of information… To save you the reading, check out how the Australian Government sums up the pre-NDIS situation:
"The current disability support system is underfunded, unfair, fragmented, and inefficient, and gives people with a disability little choice and no certainty of access to appropriate supports. The stresses on the system are growing, with rising costs for all governments."
So, what does this mean?
Pre-NDIS, state governments contracted disability service providers to deliver specified services, which included personal care in the home, day activity centres and much, much more. The person receiving support was usually assigned to one disability service –  yep, just one! And they were restricted to the support that ONE service provided.
What if they wanted or needed something different? Well, too bad.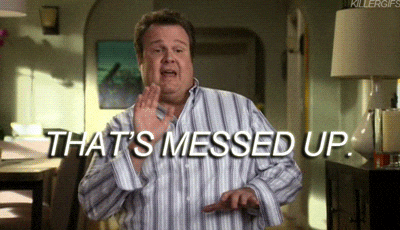 To put this ALL of this into perspective, when my brother left school he received a funding package from the government to be put towards care options, such as respite services and other support he needed. Everyone got the same level of funding, but obviously people's needs are different depending on their disability. This meant that my brother could only afford two days at a respite service a week (as he needs one-on-one care). Meanwhile, some of his classmates from school, who could participate in a group with one carer, were able to afford five days! If that isn't unfair, I don't know what is.
NDIS: Australia vs.The World  
Australia is not the first country to jump on the bandwagon of schemes like the NDIS. In an article written for Pro Bono Australia, Dr Shereen Hussein, from King's College London, urged Australia to learn from the mistakes previously made by a similar scheme rolled out in the UK.
"The UK experience can provide many lessons to Australia of what can work well, and what to watch out for particularly in relation to the potential implications on care service quality and integration with health and other social services"
Dr Hussein went on to say that potential challenges of the NDIS in Australia could include viability of services for people with multiple or complex needs and availability of quality workers. Australia, you definitely have your work cut out for you!
Our friends in Canada have also rolled out an NDIS equivalent, and their disability minister Carla Qualtrough visited Australia last year to share her wisdom. Having dealt with accessibility issues throughout her life, she said that governments should consider the bigger picture. When speaking about her plans for Canada she said,
"We really want to focus on the barriers that exist for people with impairments or disabilities that stop full inclusion in society… whether it's the built environment, whether it's services or programs or employment, so any area that there's some kind of functional barrier to full participation."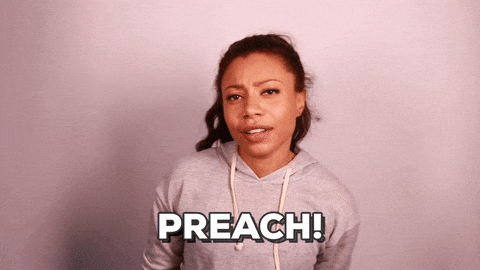 Post NDIS: Pros
So far, Australia's done alright. This reform to disability support in Australia is a clear example of the possibilities and limits of political listening. Change was made as a result of the Every Australian Counts campaign, which focused on amplifying the voices of the disabled and expressing the difference a NDIS could have on their lives.
The NDIS has changed the way people with a disability are funded. Rather than using block funding and assuming everyone's needs are the same, funding packages are now individualised, and more importantly, they have a CHOICE!
What does choice look like?
Support is based on the choices of the person with a disability and their family. For my family, it means we can now look into different disability services that would be of benefit to my brother. Whether it be a similar respite/ day service, hiring personal support workers, transportation services –  the list goes on. His funding covers the cost of wheelchairs and any repairs that need to be made, and even the cost of specialist appointments like speech pathologists and occupational therapists. All of this means my brother can work towards becoming more independent, being able to interact in the community, and have new experiences everyday. As my parents are full-time carers for him, this support takes a load off their shoulders and makes time for them to do the things they enjoy.
Looking at the big picture, the NDIS has also created a surge of employment. The government estimates the NDIS will generate demand for care providers, rising from 73,000 in 2013 to 163,000 full-time-equivalent positions by 2020.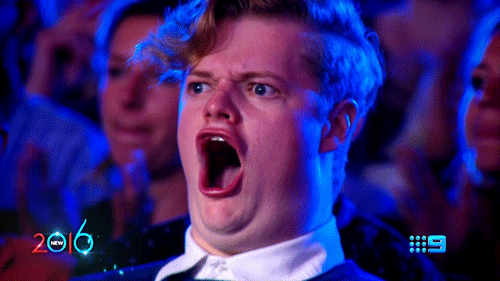 Post NDIS: Cons
As always, with a national roll out as big as this one, there's always going to be some negative aspects. In Queensland, the estimated versus actual transition of participants to the NDIS is quite surprising in my opinion… have a look below for yourself.
Mmm that's a big difference. This means our pollies in Canberra are laughing and rolling around in the excess money that isn't being used… great. There are a number of reasons why this is the case, the government may have over-predicted the amount of people willing to get involved or the piles of paperwork and hours retrieving doctors certificates is too much stress.
There have been stories released discussing the challenges the NDIS faces with Indigenous people with disabilities or people with intellectual disabilities as well as mental health issues. There have also been complaints that the NDIS hasn't made much difference to carers' opportunities for paid work. The list goes on.
Yes, the NDIS has some flaws in its system, but we should cut it some slack. In time, the government will learn from its mistakes and the NDIS will hopefully continue to grow, but overall through my own experience it has been a success. It has made a huge positive impact to my brothers life and his family around him.
This is my brother Ben and my mum Lindy in April 2012 at the 'Make it Real' Rally in Brisbane, as part of the 'Every Australian Counts' campaign.