What do you think of when you think of Australia?
That question is probably so different for many people. However, to generalise, a common answer may look like 'BBQ's, sunny day's, hot temperatures, the beach and beer. Lots of beer…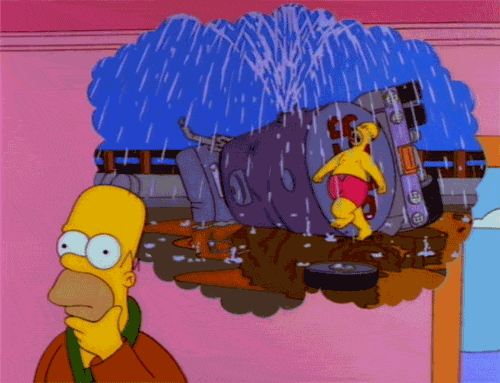 Traditionally, Australian's have been known for there love of beer and not being able to sit at home all day.
*Note* This old codger represents that image of Australians
Despite those thoughts, the 'love' for traditional beer is not quite the case in 2018. In fact according to research, beer consumption is at a record 65 year low.
Despite the overall number being at a record low, interestingly enough, the craft beer movement is experiencing a huge surge in popularity and exponential growth.
To put this into perspective, the Australian Bureau of Statistics (ABS) released data earlier this year that shows the average Australian consumed the equivalent of 224 375ml bottles of beer in 2016-17.
If you're thinking "Damn 224 stubbies, that's a lot of beer" well in contrast to data from 1974-1975 when the average Australian consumed over 500 stubbies per person, it really isn't that much.
(Considering some of our ex-national cricket players used to consume 10% of that in one flight from Sydney to London).
Cheers to that.
So why is craft beer gaining popularity whilst traditional beer declining?
Well for decades, the Australian beer market has been highly concentrated and largely produced for the local taste in consumption – without pushing any boundaries. The three major players over this time include SABMiller (VB, Carlton, Pure Blonde), Lion Nathan (James Squire, XXXX, Heineken, Corona) and Coopers.
Despite the decline in these companies, the Australian craft beer market has been flourishing. Why? Well according to research, it can be attributed to "Changing consumer tastes and the shift from quantity to quality."
So… Those young, hip, inner-city hooligans might actually be onto something hey.
Another key finding was that Australians in 2018 have a strong desire to support Australian independent breweries. Who would of thought hey? Opting out from purchasing beer from large multi-national companies.
However, the large companies such as SABMiller, Lion Nathan and Coopers have not ignored the growth of craft beer either, with each of the big boys adding craft options to their portfolios. For example, Lion Nathan acquired Little Creatures and 'The Australian Beer Company' (aka Coca-Cola Amatil and Casella Family Wines) launched a range of craft brews under the 'Yenda' brand.
Despite these attempts to gain control of the craft beer market, its companies like Balter Brewing and Stone & Wood that are dominating the streets.
The future of the Australian beer industry
Let me paint a picture very quickly, you walk into a bar in 2018 and you only see XXXX, Carlton Mid, VB and Tooheys, you will probably find a twenty year old 'Where's The Gold' pokie machine on the other side of the room and a couple of old codgers having a chin wag about the collapse of the national liberal party.
This is a place that has little to no future. I'm sorry.
Craft breweries are undoubtedly on the rise and companies like Balter brewing are leading the charge.
After recently being crowned Australia's best craft brewery by the 2018 Australia Craft Beer Survey – which pipped other companies like Stone & Wood, Pirate Life and Modus Operandi. Balter Co-Founder and Brand Director of Balter Brewing, Stirling Howard said,
"When we started Balter, it was always about the beer and connecting through our community through our work. I think that is very important to the success we've had."
Balter Brewing company, which is made up of investors and part owners such as Mick Fanning, Josh Kerr and Joel Parkinson is a company that looked after it's community and flourished from doing so.
This is the future of Australian beer.
Now excuse me, it's time a crack a crafty.