It is not hard to notice that Korean popular culture and its influence have been sweeping through the world for over the past 10 years.
Let's take a glance at the most viewed video on YouTube! The view rate of "Gangnam Style" song by PSY has almost reached 3 billion. Just have a little count to check the people around you, seeing that how many people are using Samsung, and its Galaxy series. Please do me one more favor. Ask yourself whether you have watched those Korean Soap Drama, like "My Love from the Star" and "Jewel in the Palace". If your answer
are all "Yes", then it has successfully proved that Korean culture is already flooding in your blood.
Yes! That's you~
Then How about Australia? We will now have a look of the development of Korean popular culture in Australia.
First, the official media channel is a major channel promoting K-pop culture. The setup of SBS PopAsia and diversified channels, like digital radio station and music show all helped to expand the K-Pop industry in Australia, pervading the Korean cultural content in people's life. SBS PopAsia will generally provide weekly music video television programmes, daily two-hour live radio show and SBS analogue radio. SBS PopAsia has become a crucial channel to facilitate the engagement between Australian and K-Pop, directly influencing their socio-cultural life and mindset. Under SBS PopAsia, Hallyu (Korean Wave) and K-pop as the public service broadcaster, could play a significant character to approach to culture diversity among Australian, specifically the younger generation who would be more interested in pursuing the Korean trend.
As a big fans of K-pop culture, attending the Korean cultural event is my daily routine. Only in Queensland, there are already music projects organized regularly, like UQ Pop Culture Event in 2017 August, Brisbane City Council Neon Pop in 2017 February and Gold Coast Multicultural Festival in August 2016. Those performances successfully attracted the people walked passed to enjoy their dancing steps, songs and atmosphere. The regular performance organized by local K-pop companies can further promote the Korean culture in Australia and formed a live public. Since the live performance can gather many people to watch, from those who have paid for tickets to the passer-by, these people all become a live public, consuming the same K-Pop culture together. These kinds of live show can help to shape the identities of the local Australian and their sense of cultural belonging towards Korean music in the world. As an international student, I can be a typical example that deeply influenced by Korean culture, even in Australia.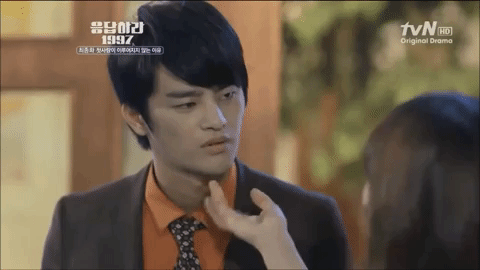 In a more practical perspective, Korean culture in Australia creates an unpredictable economic growth, potential development of music industries and the following job opportunities. Economically, the knowledge of Asian pop is beneficial for its related careers, like marketing, PR and journalism. It means that the expansion of Asian Popular culture can create job opportunities for people in Australia and help to open their new career path. "The UTOPIA ENTERTAIMENT" can be regarded as a typical real-world Korean company promoting K-Pop culture that runs successfully in Brisbane. They are a Brisbane based music services company specializing in artist, tour and event management. They would regularly organize some K-Pop music performances, and many of which earned lots of people's appreciation. Behind the shows, there are actually a group of people prepared a lot for the stage shows. In Utopia, the event management team takes most of the credits of the outstanding K-Pop performance. The form of the team requires employee with talents in different positions, like communications coordinator, graphic designer, videographer and the Korean performing groups for sure. It means that the development of Utopia can generate job opportunities and economic benefits. It happens not only in Utopia, but in the entire entertainment industry in Australia.