Cosmetic surgery – medical and surgical procedures that are undertaken to enhance appearance of a person. For most of us living in this era of social media and influencers, we've seen it one too many times: lip fillers, breast implants, Brazilian butt lifts, Botox, cheek filler- the list is truly endless. Does our interest in looking good on social media actually made us more conscious of cosmetic augmentation? Well according to the American Academy of Facial and Reconstructive Surgery (AAFRS), yes, yes, it is.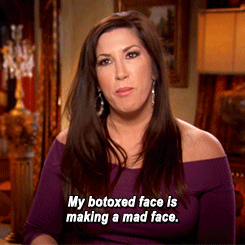 A study released by the AAFRS, concluded that cosmetic surgeons have seen an increase of 31% of patients requesting procedures to appear more appealing online. Crazy to think about, right? But think about it, we are exposed to it all the time. We see influencers with artificially plumped up lips and surgically enhanced breasts all the time. Lip fillers is one of the most common trends we see on social media. Kylie Jenner had a massive impact on the lip filler industry and according to cosmetic surgery clinics in the US, a massive increase of up to 70% of inquiries into the procedure occurred as a direct result of Jenner's public confession into having the cosmetic enhancement.
But it isn't just Kylie from the Jenner/ Kardashian clan that has impacted the cosmetic surgery industry, the Brazilian butt lift gained momentum after rumours circulated that Kim and Khloe Kardashian had undergone the risky cosmetic procedure. A Brazilian butt lift is the process of enhancing the buttocks region by injecting fat into the buttocks, which is taken from other areas of the body, such as the abdomen and thigh areas- for the image of perkier buttocks. Some say the surge in popularity of a round of the ever-elusive peach emoji butt is a result of the Kardashian Effect.– where our image driven domain has been greatly impacted by the Kardashian's behaviour, in areas that include cosmetic surgery and with millions of combined followers on Instagram and Snapchat, it's no wonder that the Kardashian clan have impacted the cosmetic surgery industry, with their near daily posts.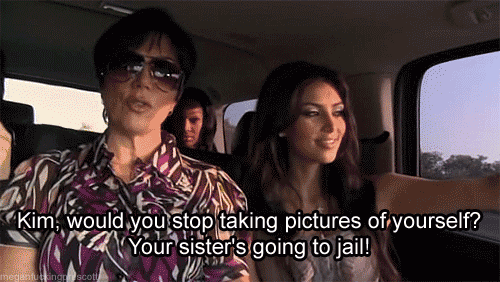 We can't solely blame the Kardashian's for cosmetic enhancements, in fact there are thousands of other social media influencers that have openly discussed their surgeries. Australian social media icon, Shani Grimmond, has been extremely open with her followers about the cosmetic procedures that she has undertaken. In a YouTube vlog she stated "I've dyed my hair, I've got a boob job, I've got my eyebrows tattooed on, I've got fake teeth, f**king fake lips. I have done so many things with my body, but at the end of the day I'm still the same person." Despite being transparent with her fans in regard to these enhancements, the majority of Grimmond's fan base are tweens and teens. Being only 21 years of age herself, this image that a young person undergoes these procedures to make herself feel more confident, may impact her young and impressionable audience.
(Lip Injection Q&A | My Experience)
In an effort to look like the 'Instagram filter,' a large surge in the cosmetic surgery industry is evident. Plastic surgeons are even using social media platforms to market their cosmetic augmentation. This desire to appear better online has seen a 31% increase in American patients requesting surgeries to 'look better online.'
Where we see celebrities and influencers openly talking about their enhancements and augmentations, there has been an increased amount of industry interest regarding procedures. While many of these influencers claim that these surgeries and procedures are 'reversible' and make them feel more confident, it does play into the minds of their followers that their insecurities can easily be fixed by amplifying their lip, bust and butts. As we constantly view influencers live the perfect life on social media, it also subconsciously effects the way we want to portray ourselves. We no longer just want to make our food more attractive, but ourselves as well. As social media sites become more involved in our every day, will we continue to see a rise in cosmetic surgery? Your bet is as good as mine.