"Adulting is hard," I said after realising I'd thrown a red pair of socks in with my white t-shirts, heaping my newly pink wardrobe in my arms. I'm the first to admit that I am absolutely hopeless with cars, sewing and D.I.Y projects. Does this mean I am a terrible adult? I'm not sure.
If you think about it, we have so many tools at our disposal to help us navigate the complexities of being an adult. Want to know how to make pancakes, how to tie a tie, or what shenanigans the 'Honey Badger' got up to in The Bachelor last night? Just Google it. Being an adult in 2018 is very different from just 20 years ago. We have a world full of information at our fingertips, but is it a blessing or a curse?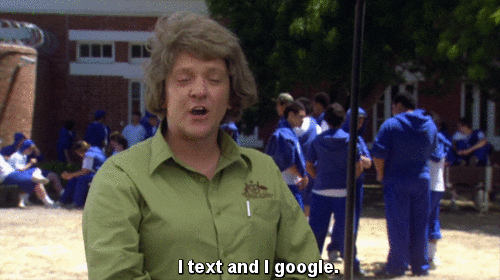 Dependency
The use of the term internet addiction has been thrown around a lot in recent years, especially the fears of young people becoming addicted to social media. I'm sure we're all guilty of the self-indulgent 'woke up like this' selfie, or the classic 'feeling myself' instagram story. However, studies have shown that the rise of social media addiction has allegedly caused increased anxiety, low self-esteem, and narcissism among adolescents.
The other primary concern is the rise of video game addiction, which has been classified by the World Health Organisation as gaming disorder in 2018. Even though these are extreme cases, there's no denying that we use the internet for a range of things, from navigation to cooking and cleaning, as a source of news and even in the workplace. If we woke up one day with no internet access – would we be able to cope? Or are we too dependent?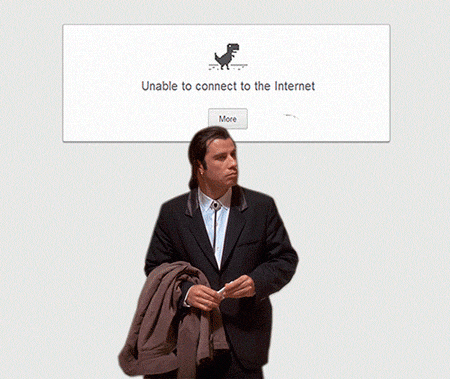 Google dominates the market for search engine use globally, Net Market Share approximates that Google has had an approximate market share of 76.36% in from January to August 2018. An infographic generated by comScore's Global Mobile Report, and made available by Smart Insights highlights the difference between a mobile phone and computer search engine use in the UK.
A higher percentage of mobile use indicates a sense of casual 'Googling' For example, you likely wouldn't jump on to Google Scholar on your mobile to find an academic report, but if you are looking for a quick and easy rice dish recipe you likely would! Some of the largest groups of searches derived from a mobile phone included social media, health, news, navigation and lifestyle searches such as cooking and cleaning.
Interestingly, 57% of career services and development were derived from a mobile phone. Suggesting that we even use Google to become better at our jobs. It can be a little embarrassing to admit, but we all do it from time to time. Particularly when starting a new job, Google can help guide you through the navigation of new buzzwords or concepts, or new acronyms that seem impossible to understand.
Loss of Life Skills
When reminiscing about my childhood, ie. the dark days of the early 2000s, I remember going on road trips with my parents. Specifically how they would navigate by pulling out the thick, heavy road guide called Refidex. Although these books still exist – to me, and I'm sure most young people, using anything other than a navigation app sounds incredibly stressful. I would get lost for sure!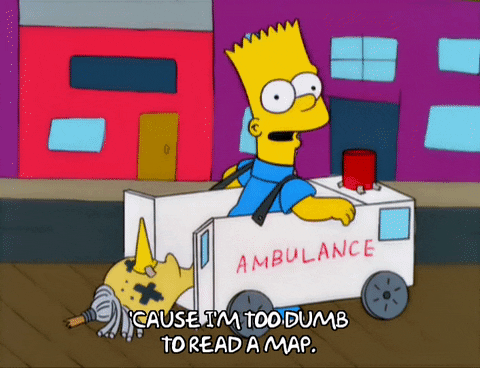 I guess it is important to remember that generations before us didn't have this kind of safety net. I'm sure most young people have been on the receiving end of a lecture, usually from an older relative, consisting of being told that millennials have no life-skills, don't know how to communicate and are glued to their phones. Although it is true that certain skills have become almost redundant due to the convenience of modern technology, such as memorising a phone number, writing and posting a letter, hemming up pants or skirts, using a compass and looking up information using an index rather than googling it.
It is also arguable that these skills have been replaced by new technological literacies. An article in the Journal of Learning, Media and Technology suggests that today's digital, globalised world has cultivated a much broader definition of literacy, particularly within the context of shared learning and life skills. The understanding of Web 2.0 technologies can also support a higher level of cognitive, social and technical skills. A United Nations study focused on trade and development estimated that 90% of new jobs will require ICT skills by 2020.
Millennials who have grown up surrounded by technologies have the advantage of knowing how to easily jump online and perform tasks such as conducting product research, fact checking and using cloud-based software. However, for older generations, this can be very taxing. Comparatively, my grandmother made me the most beautiful quilt for my birthday, and if I tried to do that – it would be a lot of tangled up string, tears and likely a phone call for help.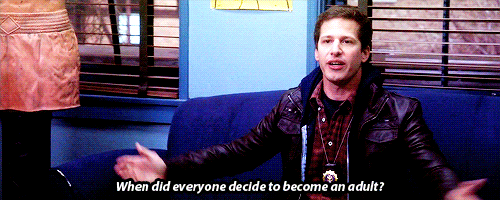 Health
'Dr Google' has also had a great impact on how young adults manage their health. We are now able to cross check our symptoms with websites such as WebMD and get a sense of what our ailment could be. Unfortunately, this means that sometimes our stress headache and fatigue can quickly become something a lot more sinister… causing a lot of stress and anxiety.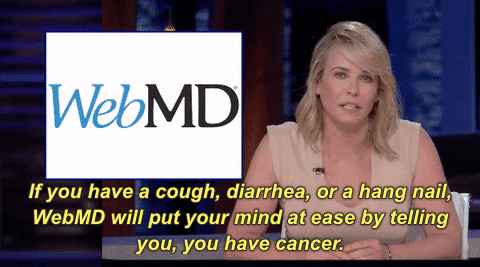 In 2018, using the internet to make health related decisions is a lot more common. A study undertaken across two Melbourne hospitals found that one-third of adults had searched the internet for information on their symptoms before arriving in the Emergency Department.
This is absolutely not to say that it should replace traditional diagnosis methods, however, it may help patients make decisions between making an appointment with the GP or heading to the emergency department. In fact, it has been suggested that 'googling' symptoms may improve patient interactions, and make the patient better able to ask informed questions, communicate effectively and understand their health provider.
A research article examining online self-diagnosis has suggested that these symptom checkers facilitate a convenient way for non-experts to conduct a health assessment based on limited knowledge of signs, symptoms, and disorders. This research also concluded that false online diagnosis can cause a higher level of anxiety among patients. Ultimately it is important to remember that a few clicks on WebMD do not replace a trip to the doctor and to take deep breaths when scary medical terms are flashing across the screen.
A Blessing and a Curse
Ultimately, whether you are 18, 25 or 36, we're all kind of scrambling around trying to figure out how to adult, and what we are doing with our lives. It's important that we still try to learn the basics, for those rare occasions where you are stuck with a flat phone and need to help yourself out of an ordeal. However, if Google can help you learn new information, make important choices, or even avoid laundry related disasters – then why not use it as the tool that it is?