Guys, this one's for you.
If you're organising a 'bros day out' with your finest guy friends and want to splash out on some VIP action – popping bottles of Moet Chandon and sipping on Ciroc Vodka while perhaps cruising into the sunset – then cross Seadeck off your list. Bromance is not welcome in VIP.
For anyone who hasn't heard of Seadeck, it's an oasis on water aka a floating nightclub. In Seadeck's words, "It's a truly unique venue with nothing else quite like it in the world". It's versatile – it recently hosted the Mercedes Benz new A-Class launch in Australia, but is best known for good ol' sunset party cruises and famous Sunday sessions; cruising Sydney Harbour in summer and Brisbane River in winter.
Image: Seadeck Sydney – via IG
So the situation is, male-only VIP tables are forbidden – you need to bring along some ladies to make up a minimum of 40% of your booking (I mean, who came up with this percentage?) Why? Because apparently the only time guys would hang out with only guys – and nourish their bromances – is for a Bucks party, and Seadeck can't legally accept Bucks parties.
Don't worry, they don't accept Hens parties either. Except, by justification from the team running the show at Seadeck, it's universally accepted for girls to hang out with just girls without it be a Hens party, so they're allowed to book 100% female-only VIP tables.
Is it just me, or does this situation ooze discrimination?
Since I've thrown down the D word, I should be as clear as Michelin-starred consommé and explain what the definition of discrimination means by law. There are two types: direct and indirect, and in this case, Seadeck's skipper is directly discriminating against guys wanting some VIP action.
A journalist from the ABC perfectly describes direct discrimination:
"Like if you're refused a home to rent because you are tall, and the landlord thinks tall people make trouble."
Sounds familiar? Just replace 'tall' with 'male', and 'renting a house' with 'booking a VIP table' and the journalist has just described our Seadeck situation.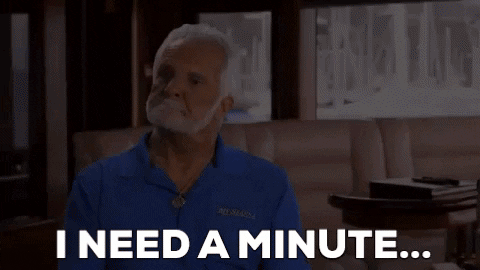 It's hard to comprehend this is happening in 2018. What is particularly interesting is the generalisation that the ONLY time guys would get together and treat themselves to some VIP action is for a Bucks.
OK, Seadeck used slightly different language in their explanation and said:
"we don't accept male groups because they may be bucks parties…"
Did they just say 'may be'? Meaning perhaps or possibly, but not definitely?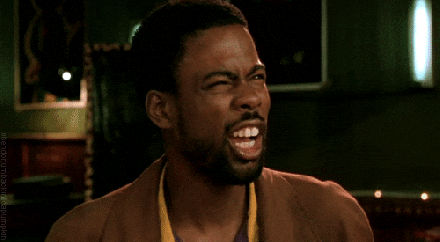 Someone throw me some data (Seadeck, feel free to provide in the comments), because I know plenty of guys who would splash out to celebrate other occasions. Say, your mate graduates from Med School? Good work, bro! Let's celebrate. Or perhaps he's taken a job opportunity overseas. Go get 'em, mate.  Let's send you off in style. 
But all the ladies out there, no need to worry! A girl's day out does in fact exist in the eyes of the almighty Seadeck overlords. So go right ahead with your 100% maxed out pack of women in the VIP section. The all male groups can just gather their bro-circle in General Admission.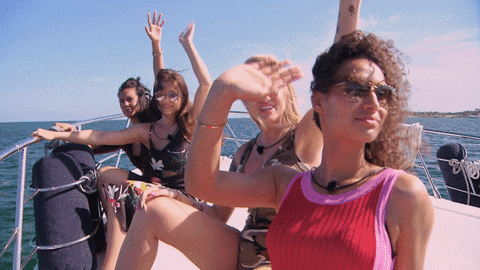 A recent study even showed that bromances have become "more socially acceptable in recent years", and they believe it's a good thing for guys to hang out with just the guys. 
So, is the real reason there are concerns having 10-15 guys sipping Moet and Ciroc, and the consequences of their group behaviour? There is a general awareness that men's collective drinking can result in excessive drinking, loudness and minor rule breaking.
But there have also been other studies that contradict this. One showed men's social behaviour changes more in mixed-gender groups (so the 40% rule isn't going to help here), and another discovered when men were together in a group alone – drinking – there was an increase in positive mood and social bonding.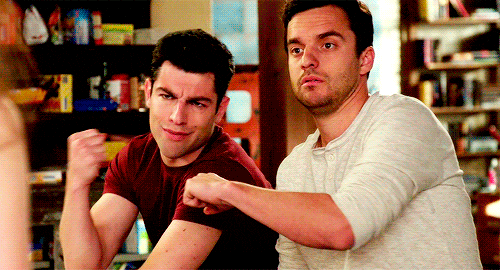 And I'm sure we've all seen girls squads drinking excessively and being too loud – anyone been to the races lately?
When it boils down to it, we can't hind behind generalisations if it results in discrimination. To set sail in a new direction for gender equality we need to adjust our social attitudes and stereotypes – for both genders. 
It's not an easy task. There are so many reasons why Seadeck would want to impose this rule. But when it comes down to it – to the law – it's still discrimination.
Seadeck – it's time to take down the discrimination sail and set your compass to the 21st Century.