Recently I've discussed how Spotify uses their failsafe algorithm and comprehensive consumer data to convert songs into neat little playlist-packages, ripe for advertisers to capitalise on.
But this is only one side of the streaming coin, and Spotify has demonstrated their all-knowing data may even be useful for musicians (who'd have thought?). Last year, Spotify unveiled 'Spotify for Artists' as an extensive analytic platform for artists to "make the most out of [their] music." Including valuable metrics, profile personalisation options and insightful video resources, Spotify hopes to give artists all the tools to develop a fruitful and prosperous career.
Now, positioning Spotify as indispensable to artists is a justified strategy for the streaming giant. Especially given backlash over the years from high-profile artists claiming that royalties payments from the service are way too low. Spotify dominates market share but offers one of the lowest gross payouts per stream. Even Spotify's Head of Creator Services has admitted streaming fails to pay artists enough. So perhaps this platform seeks to correct the injustice without risking bankruptcy. What's more, being more transparent and providing key analytics for artists provides Spotify with a competitive edge over Apple Music, who according to Artist Manager Brandon Ginsberg, "will never reveal any numbers."
This sort of data may provide artists with crucial insight into how to proactively bridge the gap between the artistic and economic aspects of their careers, and better navigate the new music industry. But whether the company cares to admit it or not, Spotify is responsible for changing the game; it seems only fair to tell artists how to play. Especially since the streaming service still has an immense power in determining what songs are hits, and which artists take off. According to Spotify, the company's 4,500 curated playlists generate over 1 billion streams each week. Thus, being featured on one of these playlists can expose emerging artists to audiences beyond their wildest expectations. Lorde's success is famously attributed to her first single Royal's placement on the 'Hipster International' playlist in 2013.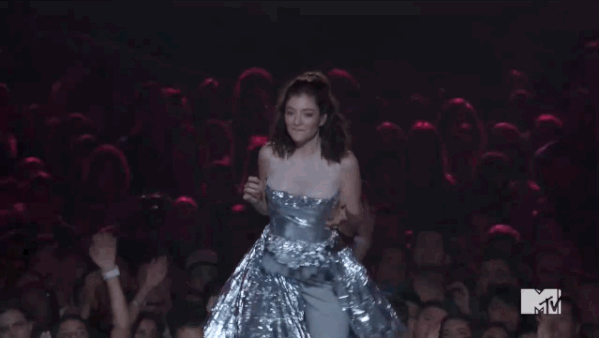 In fact, researchers recently determined that being listed on 'Today's Top Hits' – one of Spotify's top-tier playlists – can raise a track's overall streams by almost 20 million, which amounts to between $80,000-$163,000. It's not as easy to get here as it seems though: if a song ends up on a top-tier playlist, it has been through such rigorous testing and analysis "that it almost can't fail." While curators may be responsible for collation, at the end of the day, data makes all the decisions. As former Global Head of Programming for Hip Hop, Tuma Basa put it: "We can see within our analytics if something is for real. That's the beauty of our technology. It's all right there. All facts. No guesswork."
So, while Spotify may provide analytic tools and guides to help new artists establish a foothold, they remain the gatekeepers to breaking through all the clutter and finding an audience. What's more, while some algorithmic playlists focus on independent artists, and others like 'New Music Friday' have diverse representation, the vast majority of global playlists primarily promote major-label, American music. This may be unsurprising, since the major labels all have stakes in Spotify. But it does call to question Spotify's commitment to maximising the opportunities for all artists.
But the odds have been stacked against musicians for literally decades now, and artists have adapted accordingly. In an ironic twist, many have reverted to pay-for-play tactics from the 50s and 60s. But while Spotify claims to have no part in this, Cody Patrick, manager of Atlanta rapper Tommie King – whose success has been attributed to his songs' placement in over 500 playlists – says pay-for-playlist is still alive and kicking:
"I've had some curators who run multiple playlists offer me monthly retainers to be in their playlists for a certain amount of time … I've seen people offer levels: You pay this much in the top 10, this much to be in the middle, this much to be in the circulation, period."
To curb this, Spotify recently added the 'Playlist Consideration' feature to the Artist's wheelhouse, through which artists can submit unreleased tracks and receive "unprecedented, efficient and easy access to Spotify's entire global editorial team." It's hard not to be cynical about this: whether this feature will address the lack of diversity in top-tier playlists or lead to more opportunities for new artists remains to be seen. But the first step is always acknowledging that you have a problem.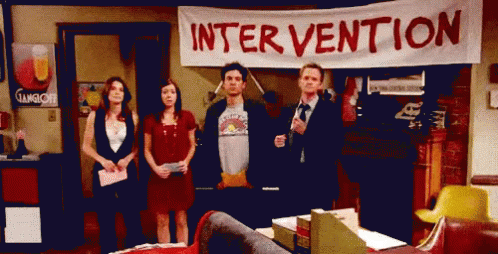 The fact remains that streaming isn't going away – with 180 million active users, emerging artists have the chance to reach audiences once unimaginable. But the datafication of music has already had massive implications on what music we listen to, how we listen to it, and even how it is written (it can also track a solar eclipse which is unrelated but pretty cool). But there is so much more to music than what can be seen in the numbers.
If Spotify really wants to become indispensable to artists, they should level the playing field, not just share the rulebook. It is important to remember that for the fans and artists, music is more than data. We don't listen to a song because it is a certified banger (well, not all the time), but because it is meaningful. After all, in the words of Her Royal Highness, Queen Bey: "If I gave two ****s about streaming numbers, would have put Lemonade up on Spotify."