As a 20-something-year-old who grew up in a small city and who now lives in Brisbane, the following may shock some of you: I love country music! Every year, without fail or fear of persecution, I attend the Country Music Channel's, CMC Rocks, a festival dedicated to country music. The festival is held in Ipswich and involves 4 days of camping, drinking, and bogans. I wear my Ariat boots, despite never having worked a day outside in my life, I don my cap and my merch, and prepare to sing my heart out about Alabama, trucks, and beer.
At my first CMC Rocks (left) with my friend Prue (right)
You may not have noticed, but country music is being played on Australian mainstream radio more and more. Think back to a time when you were driving along with Nova or HIT FM blasting; you might have heard Sam Hunt's Body Like a Backroad, or Bebe Rexha & Florida Georgia Line's Meant to Be. It seems country is making a bit of a comeback in Australia and globally.
This comeback is likely due in some part to the shift in country music's style in the 1990s: from traditional singers like George Strait to more the universally-accessible sounds of Garth Brooks. Country music's market share nearly doubled at this time. Another change occurred in the early 2000s when country music's sound included more pop (think Taylor Swift's early days), and once more in the last few years when "bro-country" has emerged. The bro-country sub-genre refers to songs about trucks, beer, jeans, girls, and "sex on river beds near old dirt roads." I'll admit it – I'm a fan of bro-country. I can't explain it, but there is just something about singing about dirt roads and drinking beer that I love.
When I tell people I like country music, I am met with laughs or funny faces. People think I'm trying to be funny. Even my friends, who have known about my love of country music for a few years now, still look at me in dismay when I bring it up. Either that, or they send me memes like this:
There are 4 questions that I am often asked:
Why don't you like Triple J? Or

literally

any other kind of music?

You're from the city – why do you like country music?

They always sing about trucks and the South – why do you like songs about the US if you're an Aussie?

Have you heard some of the sexist and degrading lyrics?! Why do you like anti-feminist songs?
So, instead of answering each friend and person I meet individually, I will simply write this article. Friends and family – be sure to read this because I'm sick of having to defend my taste in music.
(tl;dr: I like country music so leave me alone.)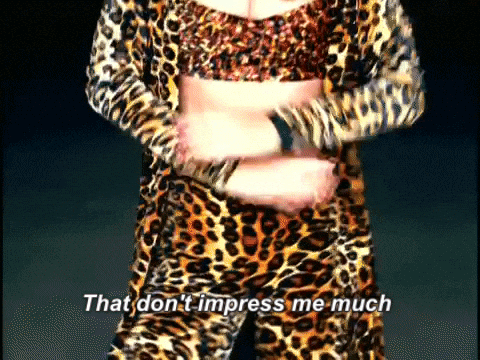 So, why don't you like Triple J and other music?
This one always baffles me… why is it so hard to believe that I have a different taste in music to you? I don't like that genre, not everyone likes Triple J. IT'S NOT THAT HARD TO UNDERSTAND.
And just because I don't like Triple J, doesn't mean I don't like other genres too – give me some Ed Sheeran or James Bay any day. Do you like heavy metal? No. Well, heavy metal is played on Triple J, so why do YOU like Triple J? Boom! Gotcha there. (Not really, but you see my point.) Taste in music isn't isolated to one genre.
So, why does a city girl love songs about the country?
Firstly, you don't have to look like this to live country music: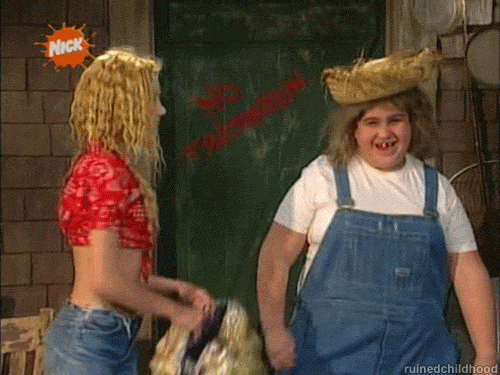 This girl is all about wholesome and authentic music and people, and country music is marketed as such. Common themes in country music are home, love, and mummas, all of which tug at my heartstrings. Regardless of whether their lyrics are authentic, I still enjoy listening to songs about the good ol' days and my mumma because I can relate to this more than I can relate to lyrics in rap or indie songs. Lyrics in country music better reflect my feelings about life and maintain my interest. (And no, the irony of millionaires singing about working hard in the fields isn't lost on me.)
Yes, country music has negative indecent themes too: fighting and cheating comes to mind. Although these themes aren't wholesome, generally speaking, the emotion within the song is genuine. You might sing along with Carrie Underwood about keying her boyfriend's car and slashing his tyres because, firstly, it's a great song, and secondly, because if you've ever been cheated on, you can relate. It's not exactly wholesome, but revenge is rewarding.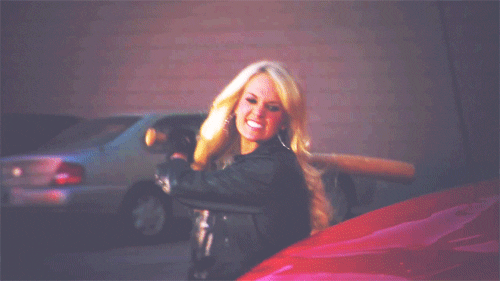 So why does an Aussie love songs about the US?
Don't get me wrong – I love a bit of Aussie country too, but as country music has its roots in the US, so do most of the songs in the genre, particularly the more recent ones. Research shows that English speaking country singers shift their singing towards a Southern US style. Non-American singers tend to have the most dramatic shift, meaning Aussie singers like Keith Urban, sing like they are from the South. So, even the Aussie country music can sound American.
A lot of successful Aussie singers tend to move to the US to pursue their dreams: Clare Bowen, Keith Urban, Morgan Evans, and Olivia Newton-John. Aussie, Troy-Cassar Daley paired up with US singer Craig Campbell for The Sunshine Club which compares elements of Australian and US culture. Naturally, if you live in the US, and sing like an American, chances are the content of your songs will skew to an American audience because you have to commodify your music. There's nothing too wrong with that, especially because everyone can appreciate a good beer-drinking song.
So why does a woman like songs that degrade women?
I'll admit – this one gets me a little. I've had conversations with male country-loving friends debating (or arguing) whether phrases and messaging within country songs are anti-feminist. One hotly-debated song is Blake Shelton's I'll Name the Dogs. Shelton sings about how it's time for him to settle down, find a house, and have babies:
"You find the spot and I'll find the money
You be the pretty and I'll be the funny"
I argued that Shelton degrades the women in this song by suggesting only he will have the money, and he expects his partner to be pretty, not funny (or intelligent, or accomplished, etc.). My friend, however, argued that Shelton is saying he will support his partner by ensuring she can have whatever she wants and that he doesn't suggest she has to be pretty, but rather that she is pretty – it's a compliment. Clearly, Shelton (and my friend) are both placing the woman into traditional gender roles: the man is the bread-winner and the woman is the one who needs support. Country music tends to accentuate these traditional gender roles within the lyrics.
So although I don't love the 1950's-style gender roles, as with anything, you don't have to like all of the songs within a genre to like the genre. For example, you might like pop music, but not Katy Perry songs. I like country music, but don't like songs degrading women. Critics of artists such as Luke Bryan suggest women don't care about the sexist lyrics, but rather enjoy the hip-hop and pop style of the new country music, and that's fine too. Not every woman must be offended by every seemingly anti-feminist word or action to be a feminist.
And sure, there are degrading songs, but there are also many empowering country songs and women (see: Dolly Parton, Reba McIntyre, Patsy Cline, etc.). The most obvious example is Maddie & Tae's Girl in a Country Song, where the duo criticises the male-dominated genre for their disrespectful portrayal of women, who are only there to look pretty and stay quiet:
"Bein' the girl in a country song
How in the world did it go so wrong?
Like all we're good for
Is looking good for you and your friends on the weekend
Nothing more
We used to get a little respect
Now we're lucky if we even get
To climb up in your truck, keep our mouth shut and ride along
And be the girl in a country song."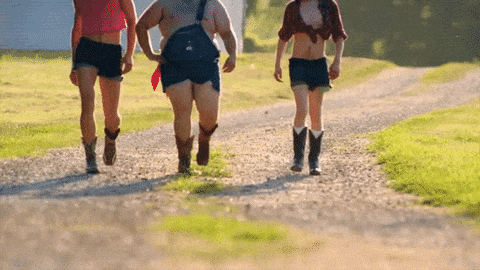 Although the majority of country music listeners are female, the genre is still dominated by men, and it looks like everyone is getting fed up. Cam, a country artist, perfectly summed up the issue after the iHeart Radio Awards nominated only male artists for "Country Artisy of the Year":
(By the way, Thomas Rhett won, and he is not the hottest of the lot. Sam Hunt is… duh!) That's another reason why I love the genre – it's full of strong women breaking down the barriers put to them (just like many other women in many other genres).
While Cam (among others) is standing up for women in the industry in general, there are many country artists who stand up against degrading lyrics. Kenny Chesney, for instance, wants country music to stop objectifying women:
"Over the last several years, it seems like anytime anybody sings about a woman, she's in cutoff jeans, drinking and on a tailgate – they objectify the hell out of them."
Objectification of women in the media isn't new and certainly isn't confined to the country music genre. Research shows that women are consistently objectified in music videos, particularly in the R&B, rap, and hip-hop genres. When comparing country music videos to R&B and hip-hop videos, women were more often objectified in hip-hop videos, and more likely to be placed in traditional gender roles in country videos.
So yes, there is an element of objectification and degradation of women in country music. BUT it's not the entire genre, just like Sticky Fingers doesn't represent the entire Triple J genre.
So, instead of asking questions about my love of country music (that could be asked of any genre) and instead of being determined to criticise and change my taste, why don't you get used to it because it's here to stay? Country music is popular, even if it isn't the most popular genre in Australia. Look out over the next few years because I'm predicting a resurgence and my Ariats are going to get some more use. See you in March, CMC Rocks.