Bossy [bo-si]: Noun. A word used to describe a woman with ideas.
Now I may or may not have meddled with the Oxford Dictionary here but the word 'bossy' is known all too well by women around the world. But, we'll get to that later.
In recent decades, women throughout Australia have made significant strides towards equality. At universities, in workplaces, boardrooms, and in government, a growing number of women have taken on leadership roles, forged pathways and empowered other women and young girls to follow in their footsteps.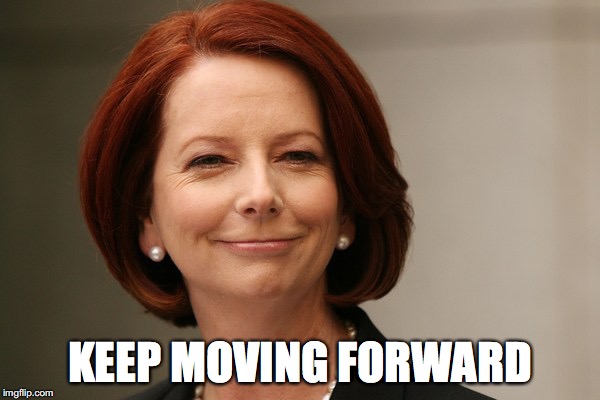 Yes, we've come a long way in the last few decades, with women moving into paid employment outside the home in ways that our grandmothers and even mothers could only dream of. However, according to Australia's Sex Discrimination Commissioner, Kate Jenkins, we've still got a long way to go.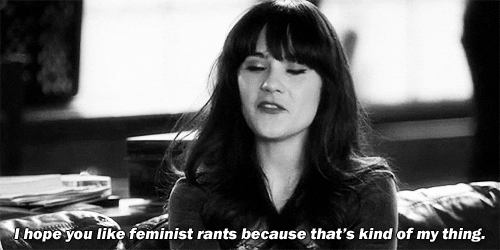 As I near the end of my (very expensive) university degree, it's difficult not to think about my prospects as a young woman setting out on my career.
Call me naive, but I've journeyed through high school and university, blissfully assuming that women can have it all. FINALLY, after all these years of fighting for equality, surely we have the same opportunities as men, right? After all, we represent more than half (50.7%) of Australia's population for Christ's sake!
Today, women actually outnumber men when it comes to higher education qualifications.
According to the Australian Bureau of Statistics, in 2016, over 40% of women had obtained a Bachelor degree or higher, compared to just 31% of men.
So, if we're better educated, then why aren't we running the workplaces?
"While Australian women's educational attainment has steadily increased over the past two decades, the gender pay gap hasn't budged," – Shadow Treasurer, Chris Bowen explains.
Australia's 2016 Graduate Outcomes Survey suggests that the gender gap in salaries can be explained, in part, by the fact that females are more likely to graduate from study areas which receive lower levels of remuneration.
In 2018, I never imagined that I would start my career when women were still in pursuit of gender equality and fairness.
I've always avoided thinking that something could possibly disadvantage me in the job market. Until now…
Workplace Discrimination: The Facts
According to the Workplace Gender Equality Agency, female representation in top tier positions remains unpromising. Currently, women hold a mere 13.7% of chair positions, 29.7% of key management positions, and represent only 16.5% of CEOs within Australia. And it's not just an issue in Australia. In the US, women still only represent 6.4% of Fortune 500's CEOs.
The Australian Human Rights Commission found that while women comprise roughly 47% of Australian employees, they take home, on average, $253.70 less than men each week. The national gender pay gap is currently 15.3% and this gap has remained stuck between 15% and 19% for the past two decades. Yes – TWO DECADES!
According to the 2017 World Economic Forum, Australia ranked 35th on a global index measuring gender equality. And it appears we've slipped from 15th position in 2006 – talk about a lack of progress!
Why the Gap?
According to Australia's Workplace Gender Equality Agency, the gender pay gap is influenced by a number of factors, including:
Discrimination and bias in hiring and pay decisions

Women and men working in different industries and different jobs, with female-dominated industries and jobs attracting lower wages

Women's disproportionate share of unpaid caring and domestic work

Lack of workplace flexibility to accommodate caring and other responsibilities, especially in senior roles

Women's greater time out of the workforce (for maternity or parental leave, for example), impacting career progression and opportunities.
Research shows that motherhood is the biggest reason for the gender pay gap – even before any kids are actually present (Sorry, mindfuck much?!). The study found that the gap is largest for university graduates between the ages of 26 to 33 –  i.e., the time when women are most likely to be in their childbearing years. During these prime earning years, employers respond to the possibility of women having children by paying them less money or avoiding giving them greater responsibility (under the assumption that mothers will become less committed to their jobs).
Even if women choose not to have children, the study found that females were more likely to make decisions that would negatively impact their earning potential; whether that involved passing up job opportunities, or moving for a spouse's job, for example.
Damned if you do, damned if you don't, am I right?
Although, discrimination may be passive and we may not necessarily feel like we are being hard done by, the reality is that it builds up over the years, and even women who catch up pay a long-term price – in wages, in promotions, and retirement savings lost along the way.
"You're Bossy" –  i.e. Like a boss, but… you don't possess a penis.
This is line has stuck with me since getting hooked on "The Guilty Feminist" podcast. If you have even the tiniest feminist bone in your body, this podcast is definitely for you.
Humour aside, being called "bossy" is the reality that many female leaders face in the workplace today.
It's a catch 22. These days, women are told they can have it all. "Reach for the stars!", "You can do anything!", "You are strong and powerful". But then, the women who do go out and push the boundaries of patriarchy and strive to have it all often face criticism and backlash for doing so.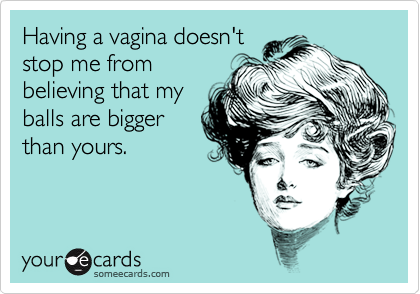 Believe it or not, it all starts from a young age. A recent campaign, Ban Bossy,  founded by Facebook's COO, Sheryl Sandberg, argues that when a little boy asserts himself, he's called a "leader". Yet, when a little girl does the same, she risk being brands as "bossy"… sorry, what? As a result, "by middle school, girls are already less interested in leadership," Social Psychologist, Alice Eagly, explains.
"We cannot expect women to grow up to lead if we discourage the very traits that get them there" – Sheryl Sanberg, Facebook COO
Attitudes and preconceptions about gender roles are deeply rooted, so it's not surprising that dominant women face difficulties in business. The social penalties for stepping out of gender roles often prevent women from negotiating effectively or, in fact, negotiating at all. And it's a problem that has cumulative effects on female wealth, power, and corporate engagement.
It's ironic, isn't it? That in order to get ahead, an executive must be seen as strong and competent, yet if a women makes a point of seeming competent, she risks being seen as domineering and facing backlash or risking a promotion.
This is aside from the fact that women are often paid less in the first place, because women "typically wait to be offered raises, they're slower to achieve higher pay, therefore frequently lag behind male peers in terms of advancement," University professor, Linda Babcock, explains.
"Requiring that women express dominance only in specific, relatively narrow ways is not a path to gender equity."– Larissa Tiedens
Women Can Have it All… But Not All At Once
It is a question that every woman faces at some point in her life: "Can I really have it all?" Between work, family, and everything in between, it's really no wonder that women feel so pressured to achieve all the time.
2016 Census data found that regardless of whether women were working full-time or not, the average Australian woman spends between 5 to 15 hours doing unpaid housework per week. For the typical male, it's less than 5 hours. The results also found that women are more likely to take on the 'mental load' of a household. Remember that old saying about women and multitasking? Girls, I've got bad news –  emotional labour has no paycheck, and yet, in the 21st century, it's still very much considered a woman's role. Can we get a break already?!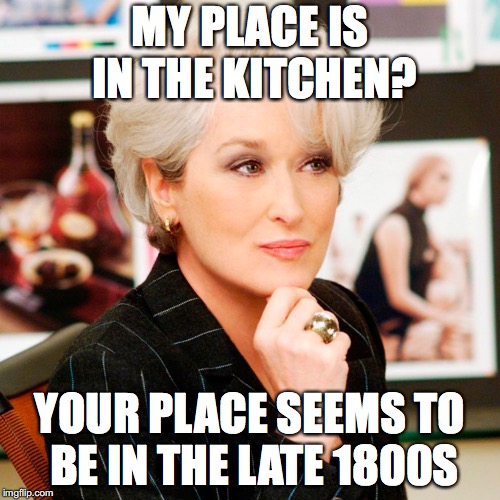 And until President of the New America Foundation, University Professor and Author, Anne-Marie Slaughter, published an article entitled "Why Women Still Can't Have It All" and shared how hard it was to try and do so, you'd be forgiven for thinking you were a failure.
"It's time to stop fooling ourselves", Slaughter stresses. "The women who have managed to be both mothers and top professionals are either superhuman, rich, or self-employed".
"Even with a supportive spouse, intense professional commitment, and a willingness to live life in chapters, the deck is still stacked against any woman who wants to reach the top of her career ladder while also caring for children or aging parents," Slaughter explains.
From a woman who left a position of corporate power, in this Ted Talk, Slaughter shares her thoughts on how shifts in work culture, public policy, and social norms can lead to equal opportunity – for men, for women, for all of us.
What Can We Do?
Studies suggest that gender discrimination is largely made up of unconscious biases and social norms that are deeply rooted in our society, and these need to change.
It's crazy to think that gender discrimination still exists when several studies have proven the benefits of encouraging a gender diverse workforce.
Companies who value their employees need to go far beyond establishing fair maternity or flexible working policies. The attitude of a company starts at the top. When executive leadership take steps to support women feeling confident in their leadership ability, that's when a culture can change.
Professors, Melissa Williams and Larissa Teidens, suggest that "women can exert control by engaging in more subtle or 'implicit' methods of dominance". For instance, a shift in facial expression, a confident posture, or sitting with an arm draped over a chair can make a person look larger and more dominant without being aggressive.
The bottom line? Slaughter stresses that "we are never going to achieve gender equality between men and women unless we value the work of care as much as we value paid work – or when both men and women share the load."
So, can I rely on the pace of change to ensure my gender doesn't work against me?
One thing is for sure – women need choice. A woman should be able to strive for a career with equal opportunities, but should also have the ability to be a full-time parent if they wish.
But if the statistics are still telling us that getting married or having kids is going to set us back, then something has certainly got to change.