The Not For Profit (NFP) industry has undeniably transformed at the hands of modern technology, impacting the way we view charity organisations, volunteer recruitment, how we connect with causes and most importantly the way we donate. Driving the changes in the NFP industry are Social Media and Crowdfunding. These have arguably caused a shift in the perception of charity organisations as well as the needs and expectations of the modern donor. As someone who has volunteered, contributed to fundraising efforts and is interested in working in the NFP sector as a future communications professional – I believe that it is imperative for these organisations to understand the factors contributing to the shifting landscape and adapt to ensure the future success and ability to produce positive outcomes for their causes.
Are we less compassionate?
We've all had experiences of being approached in public by charity organisations asking for donations, usually on our way to a class, work or an appointment. Most of us (including myself) tend to politely decline and walk the other way. I'm sure most of us have also heard the terms 'Donor Fatigue' or 'Compassion Fatigue', which defines the apathy or lack of interest that some people experience with constant requests for donations and constant appeals. It's an understandable concern, between watching the news and receiving one too many change.org emails requesting a signed petition, we live in a world inundated with social issues. As a retail worker, we do charity appeals several times per year, asking our customers to make a small donation with their purchase. Although we are usually quite successful with these, I have definitely seen instances of compassion fatigue first hand, where customers have become quite frustrated with such requests.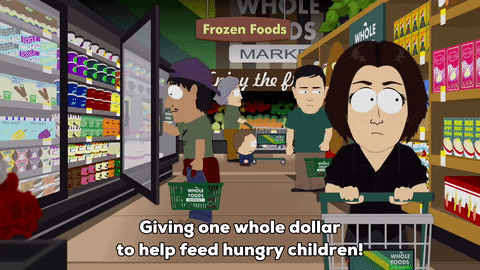 Research conducted by the Australian government examining individual giving during the 2015-16 financial year found that Australians donated $12.5 billion to charity, up from about $10.1 billion in 2005. This research also shows that 80.8% of adult Australians made a financial contribution to a charity in 2015-16. Interestingly, the research has shown that the number of donors in Australia has lowered from 87% in 2005, to 81% in 2016, however, the value of these donations has risen. Whilst compassion fatigue is a valid concern, this research implies that many Australians are still keen to make donations from time to time and perhaps may be more selective when choosing organisations, or turning to alternative methods such as Crowdfunding.
Volunteering
Volunteering Australia released statistics following the 2016 Australian census which revealed 3.6 million people or 19% of the population aged 15 years and over were engaged in voluntary work. This was an increase from the 2011 census results. An article in the Journal of Social Service Research suggested that there was a clear link between volunteering and personal well-being, self-esteem, optimism as well as mental health. Volunteering can be a very mutually beneficial experience, the charity benefiting from support and free labour, and the individual getting a sense of satisfaction, a personal link to the organisation, and perhaps even building upon professional skills to be utilised for paid opportunities.
Similarly, the research highlighted a clear link between volunteers and donors, those who gave and volunteered donated nearly twice as much on average as those who did not volunteer. Many individuals who decide to volunteer choose short-term opportunities such as volunteering for a fundraising event rather than a long term commitment. Australians are quite time-poor and there is also a growing need for NFP organisations to be flexible to attract more volunteers willing to give their time.
Crowdfunding
Crowdfunding is a trend that has redefined the charity landscape. Popular websites include gofundme and mycause. These sites allow individuals to set up fundraising campaigns for individual financial aid including medical bills, education expenses and funeral expenses, just to name a few. These sites also allow for individuals to set up campaigns for NFP organisations as a form of Collective Giving. The growth of Crowdfunding represents a trend of consumers turning to Crowdfunding as they can tangibly see the individual or group of people they are donating too. Crowdfunding is a growing sector of giving, with over 5 million raised on gofundme since its launch in 2010.
Crowdfunding can bring a community together for a common cause, recently a campaign was started for a Brisbane idol of sorts, Graham the busker who graces the Brisbane CBD with his beautiful Saxophone music. A kind individual started the campaign after hearing the story of Graham's financial struggles – immediately many locals pitched in donations to help him out raising over $30,000. Often this personal connection is not available with NFP campaigns. Oliver Munday, writer for Fast Company comments on the effectiveness of crowdsourced campaigns, noting that:
"You're paying to alleviate someone's suffering, not the broader societal problem it represents. The result has left nonprofits scrambling for new ways to share their own community-minded messages within the medium"
As would be expected, some people also use these platforms for less deserving requests. Some of the most outrageous including; a campaign aptly titled "booze, drugz, cigz" (desperate time call for desperate measures), a man called Frank Pain requesting $35,000 to 'buy' Dave Grohl and hang out for a day as well as many requests for funding to go on a holiday! Luckily, these requests generally don't receive a lot of funding.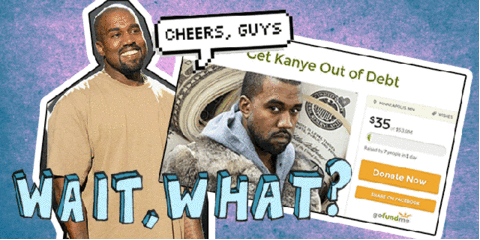 Too many charities?
There are currently over 54,000 registered charities in Australia according to Australian Charities and Not for Profits Commission (ACNC) with the vast majority (63%) classified as small, with annual revenue up to $250,000. Whilst there is no such thing as too much goodwill, there is evidently a large overlap of organisations doing very similar work. Australia currently has quite relaxed processes when founding a new charity. However, there are calls for Australia to implement similar regulation to the UK, where new charities are asked if they are duplicating another charities work as part of the registration process which has whittled down the proportion of successful applicants from 90% to 65%.
World Vision CEO Tim Costello addressed this growing issue, stating that there is a need for charity organisations to collaborate and share resources to combat compassion fatigue. An example of an effective charity merger is that of Australian children's charity Good Beginnings and Save the Children Australia in 2015, which is said to have deepened the group's programming expertise, increased its policy influence with government, made it more attractive to donors and generated significant financial savings. This is not to suggest that merging is an easy, streamlined process but that pooling resources and organisational intel could be a great way for these small organisations to amplify their impact.
The importance of transparency
It goes without saying that transparency is imperative in all organisations. For charities, however, a lack of transparency can deter donors from interacting with the organisation. A study undertaken examining key determinants in public trust in Australian charities found that individuals tend to trust charities with a level of familiarity and are transparent in their reporting. There is a wealth of information for consumers in their charity section, such as the ACNC register. On this register you can find recent financial documents, information about the charities cause, religious status and governing documents. Often potential donors are hesitant to donate to charities with high administration costs including paid staff, marketing and advertising materials, website development and so fourth.
Similarly, there is also a growing uncertainty around commission-based fundraising for large charity organisations, often through a third party organisation. A report produced by the Australian Competition and Consumer Commission (ACCC) suggested that although effective, face to face fundraising interactions are the most common source of complaint.
Dan Pollotta, american activist, philanthropist and founder of the charity defence council presented an interesting perspective on this issue in his TED talk. He discusses that non-profits operate in a very strict environment, one that often prohibits ideas and revenue, sometimes forcing charities to forgo what they need to grow. Pollotta ultimately suggests that there needs to be a shift  consumers perception of  overhead costs and consider what these costs allow the charity to do in terms of output and actions. He comments:
"The next time you're looking at a charity, don't ask about the rate of their overhead, ask them about the scale of their dreams…how they measure their progress towards those dreams. And what resources they need to make them come true, regardless of what the overhead is. Who cares what the overhead is if these problems are actually getting solved?"
Thriving in the face of change
It is now more important than ever for charity organisations to communicate effectively and transparently to stakeholders and potential donors. These organisations need to see the changing state of the giving sector as an opportunity, not a threat. Evidently there is a trend towards consumers wanting personal experiences in exchange for their charitable dollar. Through tailored experiences, personal stories, updates and thank you's charities may be able to close this communicative gap. It is also important for charities to use communication channels appropriately, thinking beyond demographics in terms of donations, but rather how they would like to be contacted. Instead of thinking about the volume of communications with donors, charities need to focus on how impactful these messages will be.