This year marks 30 years since Brisbane held an international cultural celebration called 'World's Fair Expedition' or 'The Expo'.  Now, if you're like me and were just a glint in your father's eye at that stage, watch this event advertisement to get an understanding for the ambitions of the event.
Ahhh no aesthetic like some 80s graphic design and swiping scene transitions

Formally, the World's Fair is a gathering of people from many parts of the world to display their arts, culture and generally promote their homeland. It is, in practice, an ancient tradition where traders would occasionally hold trade camps at central crossroads. To add to the festivity of trade and deal making, entertainers joined in, exciting the crowds further fuelling the festivities and trade. World Fair Expeditions as the modern era knows them really ramped up in the heat of the industrial revolution, and with this came many outstanding benefits of holding fairs.
World's Fair – Homage to progress

World's fairs have been the launch pad of new and innovative products. No better time to release a product, discovery or service than when the whole world is watching you, right? Expo 1853, Dublin, the elevator is released. St Louis, World Fair 1904,  brought controlled flight, the wireless telegraph and the ice cream cone into our lives. The late 70s to 80s expos saw massive progression in the technological and computing fields as the Asian continent had its share of the World Expo ecstasy. A link to all these inventions and events can be found on the World's Fair website.
Stepping Up To The Challenge
Before the 80s were completely out, little old Brisbane stood up to the plate to host this massive event. The once simple, overgrown farm town was about to enter what can be only described as puberty.  And man did it hit like a tonne of bricks.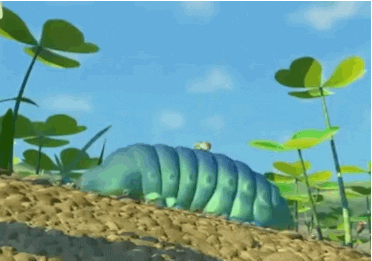 The success of events like this isn't based off immediate economic merit, even though it is a unignorable criteria (Brisbane actually broke even from this investment 2 months before the event was set to open).  Events like this can be seen as an investment in the city's future and this is the critical point of how Brisbane properly capitalising on this event.
Under the pressure of the imminent arrival of an international audience, the government was put under the gun to make some tough decisions. Decisions that possibly may not have been made had there not been a call for action.
The Southern Bank of the Brisbane river appeared to be the area in need of most improvement. Lined with a conflicting industry to that of the more business based, north side of the river. Many dormant brothels, abandoned hotels, derelict communities and generally poor economic areas were to receive a 660 million dollar redesign in the form of what we know as the greater South Bank Parklands.  What would be situated there now had this decision not been made? 

The legacy of the Expo

So, what are we left with to remember the expo from all these years past? No there is more than just the Sky Needle.
At a base level, South Bank, a link to other cultural corners of the city.  As of recent South Bank has become an enticing base for new companies wanting to start up in Brisbane.  Flight Centre, Thies Construction, Griffith University and Charming Squire all squeezing into the park land; further fueling the economic environment in the area. The proposed Brisbane Metro will further this upward trend.

This participation of stakeholders mixed with an engaged community meets a criteria, set by Shanghais Institute of Technology, that dictates mega events as driving forces in community participations, even in developing countries.
But on top of that, the people of Brisbane and tourists alike were shown that this once country town could provide entertainment and culture beyond the traditional Ekka.
"It was a way by which we were able to change attitudes and improve opportunities to mix with about 80 countries from around the world"
says head honcho of the Expo Sir Llews Edwards. 
And although, what Llews says is true, the momentum of this has been lost severely in the last decades due to rapidly changing world.  But i remain optimistic for what's on offer in the future.
Getting back on the horse 
There is so much to be leant about moving forward from mega tourism events and preserving that exciting and fresh feeling. But one thing that never changes is the principle that cultural shifts take time, it is not something that occurs over night. Brisbane city has to shifted once before  as seen in Expo 88, something that has indeed had a lasting impact on the city. But i believe the next wave of changes are just around the Brisbane river bend.

Editor's Note
Ah tut tut tut…. I have not forgotten about the culturally superior, the type of people in agony living in Brisbane. "You know you can smoke in cafes in Melbourne!?".  We get it. Brisbane doesnt fit to your cultural demands like Melbourne or Sydney. There is always going to be a bigger fish. Living in Sydney or Melbourne may feel like a perpetually kicked toe compared to someones lifestyle in Montreal, Berlin or Stockholm. Both Melbourne and Sydney have gone through a lot of growth and are on the road to becoming recognised as global metropolis,if not already.  But like that kid in your school who had a beard at 13, we mature in our own time, some faster than other.  Day by day, I feel as if Brisbane is growing, and I'm happy to wait. 

Besides, I'll take Brisbane over Perth any day.