I'll admit, if you asked me about my views on poetry two or three years ago, I wouldn't have been interested. I would've had immediate flash backs to spending hours in high school English class discussing and interpreting poetry. From Banjo Patterson's 'The Man from Snowy River' and Shakespeare's famous Sonnet 18, "Shall I compare thee to a summers day". Don't get me wrong, these are all beautiful works of art and deserved to be studied; but the old-english, flowery words that often required a second glance tended to go straight over my head. I absolutely love reading novels; always have, always will.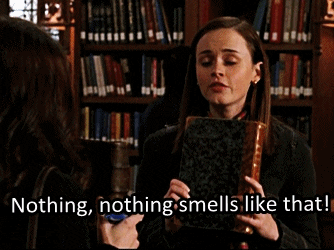 Until recently, I just couldn't really connect with poetry. However, In the last year, my bookshelves have been slowly filling with poetry journals. This is where the new phenomenon of Instagram poetry (Insta-Poetry) comes in.  You may have noticed over time that people are more frequently sharing these bite-sized pieces of poetry or prose, often capturing relatable emotions around relationships, social issues or philosophy. In other words, poetry that anyone can relate to and understand. Some very popular Insta-Poets include Rupi Kaur, Lang Leav, Beau Taplin and Atticus. These authors operate outside of Instagram, selling their poetry journals. Kaur's "The Sun and Her Flowers" was published in October 2017, debuting at No.1 on the New York Times best-seller list and has remained close to the top ever since. However, in a technologically advanced world filled with screens, Kindles, and E-readers, it was only natural that poetry would become digitised.
Is Poetry Losing Its Integrity?
Many people have embraced this new frontier for poetry, but with change comes criticism. One example Is Thom Young, an American poet, and English teacher. His usual works are long and complex pieces, but in 2017 he decided to satirise the rise of "pop poets", or those who post simple lines with little depth or meaning. One famous example would be Atticus's poem that simply says "Love her, but leave her wild". It is the epigraph for his poetry collection "Love her wild", which has sold millions of copies worldwide.
Young was surprised at the size of the social media following he received after changing his posts to a short-form and simplistic style. He commented on this experiment to PBS, stating that he thinks the younger generation is: "Mostly interested in 'fidget spinner' poetry… People today don't want to read anything that causes a whole lot of critical thinking". Microsoft conducted research in 2015 that concluded the average attention span in 2013 was measured at 8 seconds, with the attention span of goldfish sitting on average at 9 seconds. In a digital age, we often choose media that is short form and easily interpreted, especially on social media platforms where all content is just a swipe, tap or click away.
The frustration for many critically acclaimed poets or individuals who have studied poetry is understandable. These short-form and simplistic pieces have gained popularity while writers who write lengthy and complex pieces, and who are arguably more talented, struggle to make ends meet. Rebecca Watts in an article titled "The Cult of The Noble Amateur" for the PN review, commented on the rise of Instagram Poetry and suggested that this industry had the best chance of escaping social media's 'dumbing down' effect. It was also noted that the redefinition of poetry as 'short form' communication has opened the floodgates to consumer-driven content and the instant gratification that this affords. There is no doubt that social media has changed the publishing industry, for better or for worse.
The Power of Words
The question that remains is how Insta-poetry has captured the hearts and minds of young readers in a world with short attention spans and instant gratifications. Certainly, one reason would be that poetry shared on these platforms speaks to many minorities and is accessible to almost anyone, regardless of ability to interpret literature.
There is no doubt that young, feminist writers have been leaders in the digitisation of poetry. Some popular writers include Rupi Kaur, Nikita Gill, Amanda Lovelace, Lang Leav and Frances Cannon, many of these women are minorities, women of colour, and women whose voices are often silenced. Chris McCabe commented on this notion:
"Thanks to social media we don't rely on a critical interpretation of poetry to tell us what's good any more," McCabe says. "It's the end of centuries of white-male dominated verse – and that's a real breakthrough."
Instagram verse is also driving the rise of platformed intersectional feminism. Often feminist discourse is overshadowed by white, middle class, cis-gendered and able bodied individuals. In the online poetry community, women of all shapes and sizes, colours and creeds have a platform to tell their stories and inspire readers. Online feminism has allowed for a more open space, which encourages accountability and shared learning, helping mainstream feminism to become less monolithic.
A sociology research report examining the prominence of intersectionality in self-identifying feminists noted that there has been a surge in celebrities proclaiming their feminist politics, such as Emma Watson's advocacy for the He for She movement. However, this celebrity messaging is often white-washed and does not take intersectionality into account.
Rupi Kuar has gained celebrity status, with over 2.6 Million Instagram followers. This significant following allows her to use poetry as a means of communicating intersectional feminist messages. Kuar immigrated from India when she was a child and now resides in Canada. Much of her writing reflects her experiences growing up as an immigrant. 
https://www.instagram.com/p/Bb0F3GuAJvi/?taken-by=rupikaur
Similarly, Instagram poetry has also been used to make powerful statements about social issues. Nikita Gill, grew up in India and currently resides in the UK and after her first manuscript being rejected by 137 publishers, her work has gained popularity on Instagram. Her poetry speaks of feminism, mental health and racism. Much of her work also speaks of sexual violence, being a rape victim herself. The piece below titled 'silence' was inspired by the 'Me Too' movement and the rising number of allegations against Harvey Weinstein.
The LGBTIAQ+ community has also found a voice in the Instagram poetry community. Christopher Pullen, in 'Queer Youth and Media Cultures' explores the representation of LGBTIAQ+ youth in television and social media, noting that often representation can be misconstrued and further encourage stereotypes. Sharing art can foster a culture mutual understanding and provide a safe-space for these youth to share experiences, thoughts and ideas. Frances Cannon is a queer identifying artist and poet, based in Melbourne, Australia. Her work is focused on body positivity, sex and sexuality, gender and mental health.
https://www.instagram.com/p/Bis44Aellf9/?hl=en&taken-by=frances_cannon
Art is Subjective
The silver lining for poetry traditionalists is that there is reason to believe that Insta-Poetry is making poetry popular once again. Alongside the rising sales of Insta-Poets published books, print sales of poetry journals in the US has experienced annual growth of 21 percent since 2015. Poetry is changing and adapting, as all art forms have throughout history.
E.CE Miller of Bustle speaks out in defense of Insta-poets:
"They're making not just poetry more accessible to the millennial and post-millennial reader, but the themes poetry addresses more accessible as well – and since when is the complexity of love, or culture, or domestic violence, or feminism contingent on the number of words used to describe them or the medium through which those words can be found?"
Speaking as someone who would never have imagined I would be purchasing poetry journals in the past, Insta-poetry has been a gateway for different forms of poetry – heck, one day I may sit and read Shakespearean sonnets with fresh eyes. I believe that the appreciation of any art that evokes an emotion, inspires or changes a person's perspective is a positive experience.