"Get a snack, settle in, because I am about to tell you the story of my life. More specifically, why my life ended. And if you're listening to this tape, you're one of the reasons why."
Ah yes, who could forget that famous Hannah Baker monologue from the highly popular and exceedingly controversial Netflix series, '13 Reasons Why'. If you travelled to Pluto in 2017 and didn't catch the series, I can disclose the "teen drama" was certainly not for the faint-hearted. Long story short, the series focused on Hannah Baker, a young girl who commits suicide after experiencing a series of unfortunate events brought on by an array of individuals at her high school. After her unfortunate and incredibly graphic suicide, which was depicted in the season finale of the show, she decides to leave behind a series of tapes that unpick the reasoning behind her grim choice.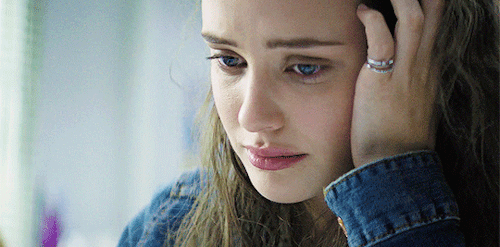 Concentrating a show around disturbing themes such as rape, suicide, mental health issues and substance abuse is sure to kick up a steam, especially when aimed at a teenage audience. The show inevitably received large criticism and disapproval, with an array of mental health groups expressing it was potentially triggering for young viewers.
Almost a year later, studies show that these views were justified, with research depicting the show lead to a suicide-contagion effect and an array of copycat attempts. Research shows that Google searches regarding suicide rose by 20% just 19 days after the season debut, with approximately 1.5 million more searches concerning the topic than usual. These searches were inclusive of "teen suicide" and "how to kill yourself," concluding that the show unintentionally glorified suicide.
So, one could only assume after all of this that the show would be canned, right? Not the case. Despite the backlash received, the series has just been renewed for a second season. As the show prepares its return in just months, Netflix has released a warning video that will play at the beginning of each episode. The show's producers have expressed that the following video will seek to promote particular resources, those of which will help viewers tackle the difficult themes within the show.
The video features main protagonists of the show speaking out of character and directly explaining to the audience that the show addresses an array of distressing subjects. The video then suggests that if a viewer is struggling with these themes that he or she should discuss this with a trusted adult, sharing 13reasonswhy.info as a portal where individuals can find further information on these subjects. The following video will be played before each episode of season 2, a step up from the brief content disclaimer that was shown before selected episodes of season 1.
Furthermore, Netflix have announced that season two of '13 Reasons Why' will bring an additional after-show, 'Beyond the Reasons'. The after-show will include actors and crewmembers discussing what has taken place in the prior episode with mental health professionals, hoping to shed light on the more grey topics. Netflix have expressed that the following measures will not change anything about the series, something that fans of the original series are able to rejoice in.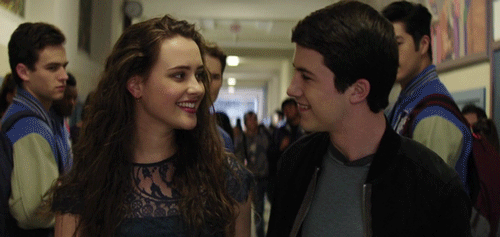 Despite negativity and questions of whether the show should continue to air, it is undeniably evident that people are begging for help and information on the topic of suicide. It can only be hoped that the results of recent studies will influence the show to think about ways they can improve, while also starting important conversations about distressing and very real topics.
With no set due date it can only be expected that the emotional porn saga will continue to invite equal parts in praise and disapproval, but after 'that' disturbing three-minute scene in the season one finale, I might just stick to rom-coms.
If you or someone you know is contemplating suicide, contact Lifeline on 13 11 14 or visit their website at www.lifeline.org.au.