We all know that driverless vehicles are a thing of the future. But, did you know this future becomes a reality in the next seven years! Yep, that's right, by the year 2025 autonomous cars will be zipping around Australia. So what does this mean for our country?
In case you've been living under a rock, an autonomous car is a vehicle that has the capability to drive itself.
Driverless vehicles that are on the Australian market now are the Tesla 3 model and Audi A8. These cars still rely on a human driver to take over the steering wheel in the case of an emergency.
Driverless vehicles that are being trialed in Australia now are the Navya Arma and Easymile Ez10 Shuttle.
Fully autonomous vehicles (cars without a steering wheel) will be available from 2025. Companies like Daimler-Bosch, Volkswagen, Intel and Continental are committing to producing fully autonomous vehicles by this time.
The interesting thing about autonomous cars is that it's going to totally shake up our use of transport. By 2040, autonomous cars will make up half the vehicles on the road and it's suggested that these vehicles will:
Decrease the ownership of private vehicles, traffic and air pollution
Increase ride sharing, road safety and movement
Create and redesign infrastructure, traffic lights and logistics
But wait – there's more! Have you ever thought about how much parking there is in CBD areas in Australia? Brisbane has over 25,633 parking spaces in the CBD, Sydney with 28,939 and Melbourne with 41,697. The worst part is that parking costs a lot of money and not to mention that 95% of the time your motor vehicle is parked.
With the introduction of autonomous vehicles, parking will no longer be in high demand. This will naturally occur from people no longer owning private vehicles and not having to drive to work or to the shopping centre. This means that these spaces can be redesigned for more community purposes, such as parks, walkway, bikeways or social activities.
So imagine this: saving money because you don't own a car, not having an awkward conversation with a driver because there isn't one, no more parallel parking, more green/community spaces (yes please!) and less congestion meaning less travel time.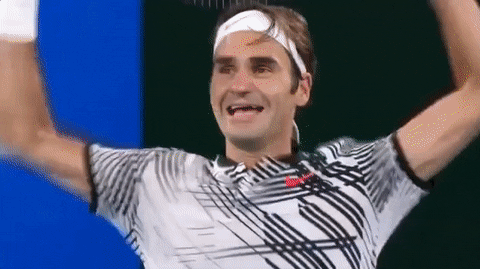 The question is though, what will this mean for Australian jobs and consumers?
Some experts predict that car dealerships will no longer exist and the demand for oil will fall due to electric motors. Employment will be impacted from the technological advances, particularly for car manufacturers, taxis, couriers and traffic police.
In saying that, employment opportunities will arise in data and technology, electrical engineering and alternative fuel technology. Companies like NRMA, Uber and more have embraced the change and are looking to get ahead and benefit from this transformation.
There is both hope and fear with the revolution of transport and it may be difficult for some people to accept this fate. Australian consumers need to remain aware of these inevitable changes. Luckily with the fast development of smartphones and computers, people are more willing to embrace these technological changes. The Future of Car Ownership report suggests 10 important recommendations for Australia policy makers and industry. Some being:
All levels of Government should facilitate autonomous vehicle trials and commence these trials as soon as possible
Australian transport planners need to develop mobility policies for the future, which should include next generation smart infrastructure to service autonomous vehicles
Specific legislation for autonomous vehicle trial and roll-out
The Australian Government should remove impediments to purchasing electric vehicles, such as the abolishment of the Luxury Car Tax for electric and hybrid vehicles
So there we have it folks, it really is happening and it's happening fast. 2018 is just the beginning of the transport revolution. So buckle up, the next seven years is going to be an interesting ride.