Unless you've been living as a hermit in the woods for the past six months, you might have heard something about Kylie Jenner and her pregnancy. What started out as an easily dismissible rumour became an iconic representation of how public relations has boosted the careers of the Kardashian-Jenner clan.
Avoiding the spotlight
The announcement of Kylie's pregnancy with Stormi broke headlines, confirming rumours that had cultivated for several months without any acknowledgement from the parties involved. Literally everyone was shook – and the news spread like wildfire.
You might ask yourself, "why on earth would anyone care about Kylie Jenner being pregnant?". To answer that, it's important to realise that Kylie is notorious for sharing the intimate details of her life online. Dubbed the "Queen of Social Media", Kylie's fans are used to knowing every little thing that goes on in her day. In public relations, this is what we call a two-way communication cycle. Fan's can comment, message and interact with Kylie on various social media, and Kylie can respond to these interactions.
Because neither Kylie nor her infamous family addressed the rumours of the pregnancy, the public was kept in the dark for once. This led to some wild online conspiracies, like Kylie being the surrogate for Kim Kardashian's baby Chicago.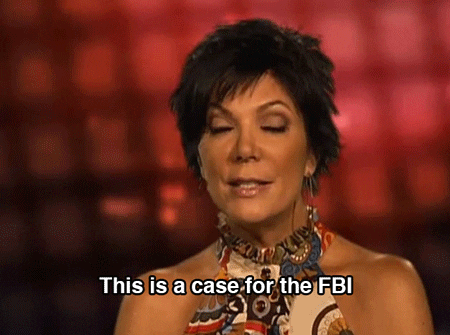 By avoiding the spotlight entirely, Kylie amassed a tremendous amount of speculation, which ultimately assisted in promoting herself and her brand. Anytime Kylie was in the public eye, the speculation followed: people wanted to spot the baby bump. Kylie garnered this attention continuously for several months, creating a sense of hype for when the rumours would finally be addressed. From a public relations standpoint, this played a major role in the effectiveness of her pregnancy announcement. Imagine if Kylie had immediately confessed she was pregnant when the rumours first started – there would be no speculation, no attention, and definitely no hype.
Framing her message
Just hours before the Superbowl, Kylie's silence was at last broken with a statement released to her Instagram account. It justified her ongoing silence on the matter, and confirmed her pregnancy with her daughter Stormi. Kylie described her experience as "beautiful" and "empowering", tugging at all of our heartstrings. Let's be real – it was damn cute.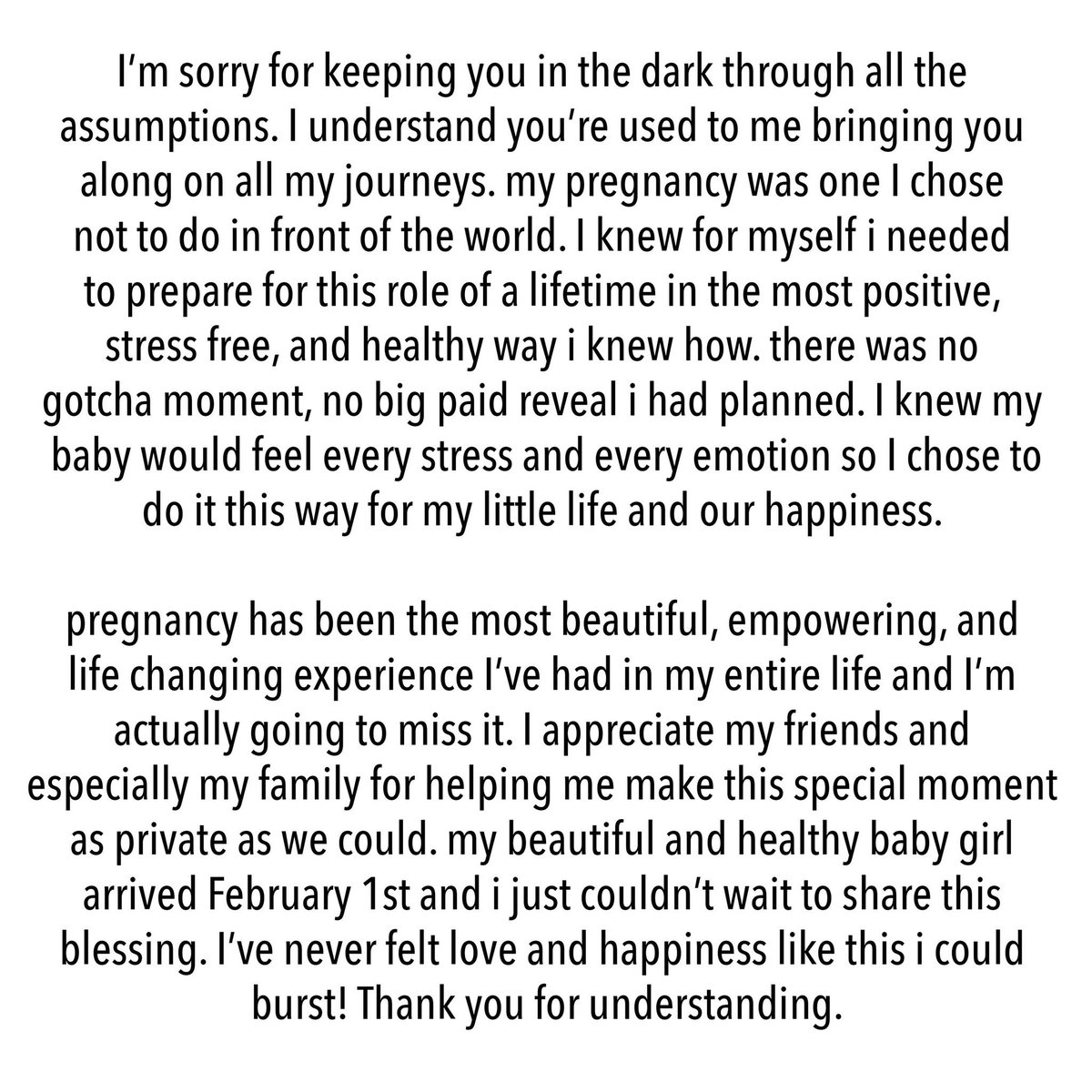 But Kylie didn't stop there. Shortly after, the beauty mogul graced us with a short teaser video on Instagram showing fans a "glimpse of the last few months", with a link to a full length video on YouTube. That teaser video has now broken the record for most likes on Instagram, and the full-length video on YouTube raking in a whopping 61 million views.
The whole of the population after that kylie jenner video pic.twitter.com/IYIhlDNABO

— Jane❤️ (@Jane_Hatchard) February 4, 2018
The clip was so moving that literally everyone was expressing their support for Kylie and her new journey into motherhood. Imagery of sweet, precious family moments were mixed with a more relatable side of Kylie as she orders fast food, as well as moments where Kylie and Travis Scott show their young love. I'm not even that big of a fan, but I was actually tearing up at the video. ACTUAL TEARS!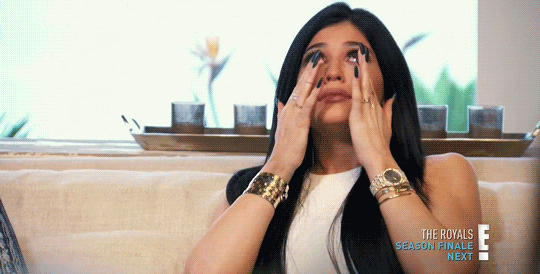 Essentially, the video was key in turning publics (groups of people who have a common interest to the organisation, or in this case, Kylie Jenner) that were either disapproving or simply disinterested into publics who supported Kylie and her newfound journey into motherhood. Many took to Twitter and other social media to react to the heartfelt video, expressing their happiness for Kylie. From a public relations standpoint, the video was a genius way to frame Kylie's situation in a positive light.
It's important to note here that there is an undeniable stigma surrounding young, adolescent mothers. Often many will associate teen pregnancy (and motherhood) to promiscuity, bad parenting and degeneracy. This is especially so for conservative households, where often youthful sexual activity, and female sexual desire, is considered inappropriate.
You can see why this might be a bit of an issue to the youngest of the Kardashian-Jenner clan. To counteract this stigma, Kylie repositioned her image to deviate from a typical rich teenager to a capable mother. Her initial statement states she kept everyone in the dark for the wellbeing of her baby – a move that many considered mature for the beauty mogul. The released video also told a narrative of love, familial bonds and motherhood. Understandably, this emotive imagery aligned well with the majority of the public.
Timing the reveal
The timing of the announcement was impeccable. Kylie announced her pregnancy with Stormi on Super Bowl Sunday, of all days! You can imagine the reaction of the public after being kept in the dark for so long. Revealing the news during Super Bowl allowed for Kylie to capitalise on the fact that people would be gathered together, talking about the day's events during ads or breaks in the game. Even as an Australian with next to no knowledge about the Super Bowl or sports in general, usually I'd hear at least SOMETHING about the Super Bowl. Not this year – all headlines went to Kylie's baby announcement.
This leads me to my next point. Have you ever heard of agenda setting theory? Agenda setting theory suggests that the media tells the public what we should be thinking about and prioritises the information that they deem most important. Remember how I said Kylie keeping the public in the dark was imperative to the effectiveness of her announcement? This is why. Natural curiosity had cultivated for several months, building to the moment when Kylie would finally address the rumours. That moment was pivotal, and had strong news value. But you know what they say: the devil works hard, but Kris Jenner works harder.
The Weather Collection
Funnily enough, Kylie has recently launched a new collection for her business, Kylie Cosmetics. And surprise, surprise, it's inspired by her newborn child. After effectively shining all the spotlight on her, and Stormi, it's the perfect time to cash in.
Unsurprisingly, stock for the collection has been selling out fast with beauty bloggers like Manny MUA showcasing the products in videos. Manny, known for his "brutally honest" reviews, was not so brutal this time around (in my personal opinion). If you take a trip down memory lane to when Kylie released a $360 brush set, Manny MUA absolutely obliterated Kylie for releasing something so expensive. However, for his review on the Weather Collection, Manny was surprisingly demure. Whether or not this can be credited to the linked sentiment to newborn baby, we will never know. All I know is that product is selling, and it's all thanks to Kylie's PR antics.
Say what you want about Kylie and the rest of the Kardashian-Jenner clan, they sure know how to gain traction and play the public relations game. From crazy rumours, to an iconic reveal, Kylie managed to translate that into real profits with her Weather Collection. Well played Kylie, well played.
ENDNOTES
1. Galloway, C. J. 2014. "Public Relations and Communication Management: Current Trends and Emerging Topics." Journal of Communication Management 18 (3): 319-320. https://www-emeraldinsight-com.ezp01.library.qut.edu.au/doi/full/10.1108/JCOM-05-2014-0031
2. Hallahan, K. 2009. "Seven Models of Framing: Implications for Public Relations." Journal of Public Relations Research 11 (3): 205-242. https://www-tandfonline-com.ezp01.library.qut.edu.au/doi/abs/10.1207/s1532754xjprr1103_02
3. Ellis-Sloan, K. 2013. "Teenage Mothers, Stigma and Their 'Presentations of Self'" Sociological Research Online 19 (1): 1-13. http://journals.sagepub.com.ezp01.library.qut.edu.au/doi/abs/10.5153/sro.3269#articleCitationDownloadContainer
4. McCombs, M. E., Shaw, D. L., and Weaver, D. H. 1997. Communication and Democracy: Exploring the Intellectual Frontiers in Agenda-setting Theory. London: Routledge. https://www-taylorfrancis-com.ezp01.library.qut.edu.au/books/9781136685101