When you turn on any mainstream radio station today you'll hear Justin Bieber pleading with an ex to remain friends, Dua Lipa telling you the rules of getting over a boy, and Ed Sheeran singing about love and love and love. Seems normal, right? Songs about love, hooking up, breaking up and getting wasted.
Well, there was once a time when these weren't the only types of songs on the radio. Way back in the 1960s when music and politics overlapped. Now, I obviously can't talk first hand about the 60s, but I did modern history so let me try my best. This was an era when the world was completely changing. A controversial war was waging in Vietnam, the civil rights movement was at its peak and women were fighting for equal rights.
Some of the world's biggest musicians were just as involved in talking about politics as the journalists and activists were. Possibly the most prolific singer-songwriter to express their anti-war stance was Bob Dylan. From singing about issues such as the civil rights movement to the Cold War, his thoughts were broadcast to the world and to a large group of young individuals in the 1960s who felt just as inspired to share their thoughts. Bob Dylan wasn't the only artist in the 60's to do this, but just one of many who were passionate about the world's issues.
Politics wasn't brought up for the first time in the 1960s. Political themes have run through music since Beethoven changed his allegiance to non-republic Germany against Napoleon. Labourers in America would sing work tunes throughout the 1900s and music helped create identities and movements for people during the Great Depression and the melancholic music of Fado is said to be originated from African slaves in Portugal in the 19th century.
Fast forward to today and I'm still hearing Ed Sheeran sing about the 'Shape of You'.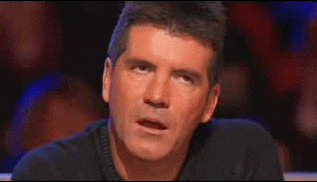 Singer-songwriters who express their views on politics and society still take up part of the music industry today, but no longer take up the large space they once did. Perhaps the closest the mainstream music industry has gone to a political statement is Macklemore and Ryan Lewis's 2013 'Same Love'.  
Top 40 in 2017 is about up-tempo production, with big personalities behind the songs to make audiences feel a sense of hope and happiness.
I suppose this really says something about our world. Whether it's people escaping personal issues or trying to get away from the bleak political climate of the world these are the songs audiences want to listen to, these are the songs that get played on the radio and, therefore, people make them. Although there's no lack of problems in the world today, listeners seem to be more focused on escaping bad news rather than wanting to hear more about it when they listen to the radio.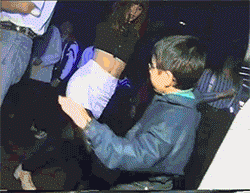 Pop music no longer creates slogans and fires up debates about societal and political issues. Top 40 songs now satisfy the need to make sure the audience are having fun and are feeling good says Vallie-Richards-Donovan Consulting vp Mike Donovan. Senior researcher Guy Zaploeon explained to Billboard how Top 40 radio has changed since the 60s and 70's. Songs were once played because they were popular regardless of their genre. "…We now live with a narrower focus that in the past," says Zapoleon.
Streaming has narrowed this focus even further. Streaming is on it's way to becoming the most popular way of consuming music, now makes up 50% of the music industry revenue, and may be one reason to why music featuring political themes may not be as prevalent to music consumers. Streaming services create curated playlists catered to people's tastes. When the music a person wants is right in front of them, it makes it much less likely that people will search the internet to discover new music.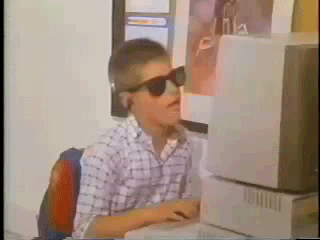 Although there are slight examples of songs about political and societal issues such as Meghan Trainor's 'body positive anthem'(eh not really) 'All About That Bass' and Lady Gaga singing in support of the LGBT community, mainstream pop music doesn't directly touch on political topics. Now, this isn't to say that music nowadays has no conscious or soul. Maybe pop singers just don't want to express their opinions on politics or simply think they are separate entities? Maybe Calvin Harris just wants to make an absolute banger for my Saturday night out and not bring my mood down ok?! I get it, they don't want to sing about stuff that sucks. But you can't say that the music industry overall doesn't care about politics.
Smaller artists around the world release music about the politics and society of today. English band Everything Everything released their 4th album this year. The setting of this album is the populist political climate all over the world right now. Songs feature references to 'Brexit', Donald Trump, and the alt-right movement.
Locally in Australia, music rap duo A.B. Original's bring fourth brutally honest but thought-provoking music about Indigenous activism, police brutality, and death in custody. Indie folk singer-songwriter Alex the Astronaut, a recent Triple J Unearthed feature artist, features a reference to Donald Trump as a 'billionaire for President' in her breakout single. Good job Australia!
On the odd occassion, mainstream artists will delve into politics in their music. Rap artists such as Kendrick Lamar and Eminem have joined in. Kendrick Lamar continues to rap about racism in the world and in his 2017 album 'DAMN' specifically called out Fox News by using a snippet of a news segment in his song accusing 'hip hop' of having  "done more damage to young African Americans than racism in recent years."
As well as this Eminem released a 4-minute clip of himself freestyling whilst absolutely slamming Donald Trump and even telling people that can't be a fan of him if they support Donald Trump. These artists certainly aren't scared of showing how they feel about their countries state of politics.
So is there an issue? Should we care that the majority of pop Top 40 artists don't sing about political issues, are we satisfied that smaller artists and bands bring these issues up? I mean do we really want to go to the club and listen to Rihanna tell us how bleak the world is, or should these artists with a huge platform speak up more? Who knows, we're still only 7 months into Donald Trump's presidential leadership. Maybe there's more political music to come than we think.