It happens more often than I care to admit. Whenever I'm out in Brisbane I always end up at The Brightside, the local club for lovers of punk rock. As soon as I hear those angsty noughties jams I find myself coming out of my cage like it's 2009. I take comfort in knowing I'm not the only one in the room who's in their 20s listening to the music from their teens. Emo nostalgia has been recently infecting adult men and women everywhere in the hope of reminiscing the days when we didn't have a clue. It's a pretty intriguing phenomenon, and I thought it'd be interesting to reminisce even further by looking at the emo subculture, where it came from, where it went, and why its music is becoming cool again–assuming it was ever cool.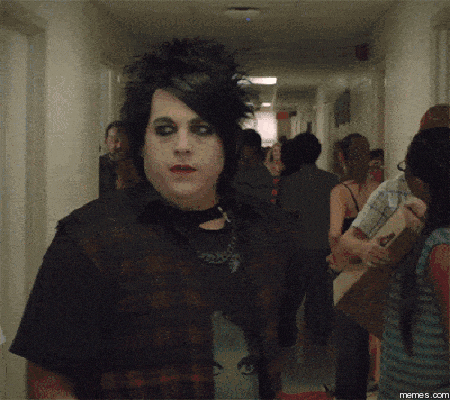 The emo subculture slowly developed through the 80s and 90s until it became somewhat mainstream in the 2000s with the help of MySpace. Emo stands for emo-core or emotional hard core, which originally stems from punk rock music from the 80s but has since been linked to other sub-genres of heavy metal and alternative music. The subculture has been described as a phenomenon that resists total and/or absolute identification, which directly contradicts the extremely identifiable emo image. Clothing played a big role in the emo identity, which I'm sure all of us who were alive in the 2000s can vividly remember. Bands like My Chemical Romance, Fall Out Boy, Panic! at the Disco and All Time Low were all considered to be a part of the emo music scene–although many bands who are still making music today have understandably changed their image.
Although not as culturally significant as the hippies of the 60s and the punks of the 80s, emos have been dubbed the last true subculture. There has always been a strong relationship between fashion and music when expressing a person's identity. It is becoming harder to distinguish this link, however, due to the rise in social media. As the internet plays a larger role in a teenager's image, fashion and music start to become less crucial identifiers. Subcultures as we once knew them are becoming harder to identify, which isn't necessarily good or bad. Either way, as the way teenagers identify themselves began to change, it was impossible for the emo subculture–which is so focused on image–to survive.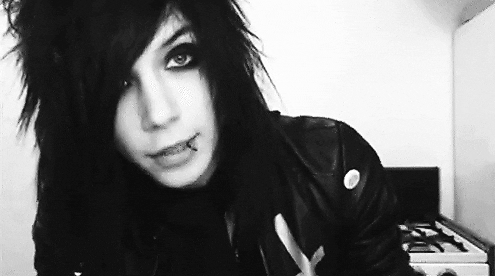 It seems the emo subculture disappeared as quickly as it appeared, with those who discredited emo as nothing more than a fad, in a sense, proven right. In Australia, this coincided with the decline in ticket sales and the ultimate cancellation of metal/punk rock music festival Soundwave. The subculture was undoubtedly a problematic one, and it is unlikely that it'd be able to exist today as we're a lot more woke than we were a decade ago. There was definite concerns surrounding emos, as the music had clear themes of despair, depression, heart break, and self-loathing, and was at times said to romanticise mental illness. There was even worry that members of the subgroup might be a suicide threat, with two cases in 2007–when emos were at their prime–being consistently discussed in the media. Although most of these cases were more of a moral panic, there was definitely some sketchy content which developing teenage minds probably should not have been exposed to.
If we fast forward to the last couple years, we have seen emos make a comeback in the form of nostalgic men and women in their 20s wanting to relive the teenage angst and heartbreak. In the United States, Emo Nites are popping up in all major cities, with previous Emo Nite LA events even featuring a DJ set from Blink 182's Mark Hoppus and an acoustic set from Dashboard Confessional. One of the organisers of Emo Nites reflected on the success of the events, stating that given the current state of the world, nostalgia is used as a form of comfort. In Australia, it seems that emo nostalgia is also on the rise, with the recent confirmation that European music festival, Download Festival, will be making it's way to Australia in the near future. Download Festival's 2017 Lineup was headlined by Rammstein, Black Sabbath, Korn and Iron Maiden, so it's kind of a big deal for all your metal-lovin' mates.
The soon to be Aussie leg of Download Festival confirms one thing; the emos are back. Maybe not in the way they were before–which is probably for the best–but all I can say is welcome back to the black parade.