Dear Australian Rugby Union (ARU),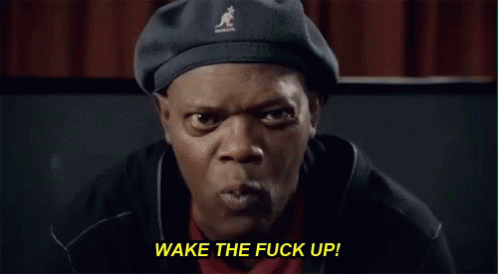 #SorryNotSorry for that seemingly savage remark. However, after reading this article, you too will share in my frustration, which is already shared by many Australians, around the current state of the Australian Rugby Union.
­In order to truly convey how I feel, I think it would be wise to take a trip down memory lane, all the way back to 2002. I am a 5 year-old sitting amongst a huge crowd at Telstra stadium (now known as ANZ stadium) and I am proudly donning my green and gold Wallabies jersey. Fast forward 80 minutes; the siren sounds and Wallaby outside-centre, Matthew Burke, slots a penalty in extra time to inflict Bledisloe devastation on the All Blacks. Hooray! Australia has won the 2002 Bledisloe Cup! To be a part of the stadium crowd at that very moment was a surreal feeling…a feeling I have not felt for the last 15 years.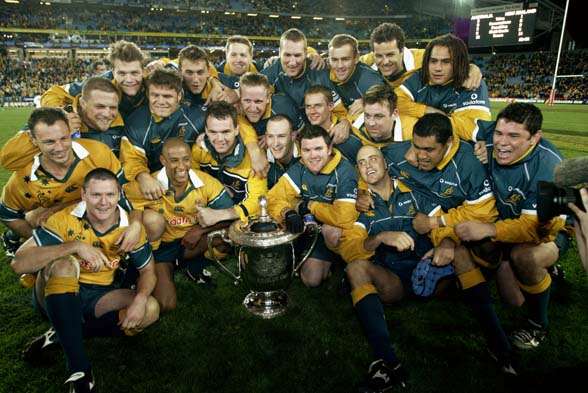 Since their victory in 2002, Australia has only defeated New Zealand 6 times. You may read that sentence and think to yourself 'wow, winning 6 games is not that bad' but just to clarify; we have only won 6 out of a whopping 39 games….our neighbours have beaten us 31 times and we have tied twice.
It is not just about the winning or losing, there are bigger issues plaguing the game that our country was once champion of. In the past decade, a combination of classism, an inability to attract fans and the lack of a solid grassroots program have caused the sport to struggle immensely. My biggest fear is that the cracks are not just appearing at representative level – they are appearing at both the Super Rugby level and grassroots rugby. So, what went wrong? Why has Australian rugby union lost its vigor?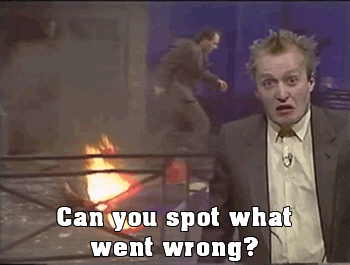 I, being an avid fan and player of the game, have a few ideas as to why I think rugby in Australia has gone to shit (excuse the French). First and foremost, it is blatantly obvious that the ARU repeatedly fail to connect with fans. Being a fan is the most important position in professional sport, we are the ones that stand behind teams in dire times and support players through thick and thin. However, dissimilar to other codes like the Australian Football League (AFL), National Rugby League (NRL) and the A-League, rugby union has many more complex rules and an increased amount of stoppages, which has made it difficult for the ARU to engage with new fans and expand their current fan base. Although the ARU have attempted to alter and introduce new competitions (national and international) such as the Super Rugby and the National Rugby Championship (NRC), the viewership from Australian's living rooms has been laughable and the crowd at games even more calamitous.
'We have got to pour money into the grassroots' – Alan Jones
This brings us to the grassroots of rugby. To me this is the most important aspect of any sport and one of the main areas that the ARU neglects. It is this neglect at grassroots level that has resulted in rugby union being unable to make a notable impact on the competitive youth sport market. A recent study by Roy Morgan found that rugby participation in Australia had dropped by 63 percent since 2001 (WTF?). It is figures like these that are even more alarming when in the heartland of the sport – the great public school system – AFL and soccer have emerged as imminent threats and are recruiting prospective rugby players. Former Wallabies coach Alan Jones slammed the state of the game as 'terrible' and in 'big trouble' saying that 'the game derives from schoolboys, club rugby, provincial rugby and then the Wallaby side…we're not spending enough money on the schoolboy stuff — it's almost forgotten and unacknowledged'.
For many Australians, rugby union is still very much a class-based game – and it has struggled to break these shackles. Since the rugby split – when rugby league emerged – a class divide clearly occurred. Rugby union became a sanctuary for the middle and upper classes.
In 1995 when rugby union professionalised, the sport failed to broaden its appeal and expand its fan base. However, what the ARU did not realise was that when this was all happening, the AFL was encouraging Indigenous and other minority group participation, and the A-League was welcoming Anglo-Celtic Australians by de-ethnicizing sport. It is clear that rugby union's parochialism and neglect in particular areas has undoubtedly led to lower participation rates.
So, where to from here? I want to make it clear that it is not too late for the ARU to make a change! You can do it!
Although times are tough right now, it is not too late to fix the game. The ARU needs to go back to the beginning and be more diligent when it comes to grassroots and invest in prospective rugby union players early in the piece. If we nurture at grassroots level, we will be able to watch the game thrive, not just survive. Yes, this is a long-term approach and not a quick fix, but I believe this approach could just be the saving grace of Australian rugby.