From the moment you wake up, you're thinking about that first flat white? Is coffee a major part of your morning ritual? Is it just part of the daily grind? I mean, who can walk past a cafe and not be tempted by the smell of freshly ground coffee?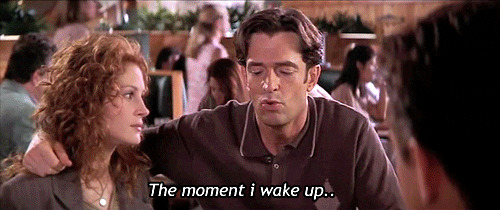 Australia's caffeine habit is ever-growing and so is unnecessary pollution.
According to The University of Melbourne, Australians use approximately 1 billion disposable coffee cups each year. This means that about 2.7 million coffee cups are disposed of every day.
A majority of these cups cannot be recycled. The plastic is not biodegradable. Although people assume that takeaway paper cups can be recycled, this is not in fact the case most of the time. The cups are often lined with plastic which means they cannot be recycled. Most takeaway coffee cups also come with a plastic lid which prevents breakdown of the product when are are disposed of. If all Australians were to use a reusable coffee cup, this would mean  that no waste would be created at all. This theory is obviously more easily said than done. Disposable coffee cups are considered necessary as today's society is constantly on-the-go!
The impact that takeaway coffee cups are having has become quite a popular conversation of late, due in part to the ABC's War on Waste campaign.  Although some cups are recyclable and biodegradable, others are often lined with plastic. The BBC discusses this further below:
KeepCup recently entered the market and is considered to be the "it" cup of the moment. The cup comes in different sizes, colours, and is easy to carry around. It has been marketing the product in a clever way and is now sold in cafes across Australia.
The founders of KeepCup had to overcome a number of obstacles to get this "waste-changing" product on to the market. The cost to design and manufacture the cups was large and the process of starting up the business took 4  years. However, there was not stopping the owners when it came to battling the War on Waste.
An example of a clever marketing strategy is its "KeepCup Series" range. The company just release StarWars themed cups. StarWars is a popular market trend at the moment given its current media fad. You can sip coffee, Luke Skywalker style? Apparently it's more than acceptable given that that KeepCups can keep this waste to a minimum. Imagine how much waste you could avoid.. one coffee a day in a takeaway cups means that you're adding seven cups a week to land fills!
Although KeepCup has formed a strong foundation with local communities, it would be great if companies such as T2 Tea followed suit. These large companies already have a large following so it would make sense that they followed the nature of the cause. If T2 Tea invested in also having a line of ergonomic and super-reuse friendly thermoses specifically for the reason of creating environmentally friendly products and avoiding mass amounts of waste, this would encourage people to have their local baristas make their morning coffee in the thermos or cup they bring.
The KeepCup can be viewed as the "it" cup when it comes to the market of reusable cups.  This can be associated with the social identity theory, it's seen as cool to be environmentally friendly in today's world due to the never-ending discussions in the media. When consumers use the cup, it makes them feel superior, they instantly feel like a better person by acting in a socially acceptable manner.
Environmental impact is an issue close to most Australian's hearts. So, why aren't people motivated to stop using takeaway coffee cups?
Is it because there's too much focus on plastic bags? Woolworths and Coles recently announced that they would be cutting the use of plastic bags in 2018 and Australian reacted extremely positively when this chance was announced.
Perhaps if a nationally renowned takeaway coffee chain such as Starbucks announced that they would no longer be distributing coffee cups, people might become aware of how serious this issue really is. Surely people are starting to take this issue seriously? It's important that people realise the simple ways in which they can make a difference.
Here's a list of simple steps you can take:
Don't order your coffee to takeaway – take a seat in the cafe and drink from a cup and saucer.
Bring a reusable coffee cup – it's often cheaper, too!
Ensure that any takeaway cup they do give you is actually biodegradable.
Don't take the plastic trays or spoons.
Recycle the plastic lids at the top of the cup.
P.S. Edible cookie cups are now a "thing"! If you're lucky enough to come across one.. don't hesitate! After all.. you're doing the environment a favour.
These small steps can really make a difference. Melbourne has now made an effort to endorse Mug Day!
It's important to discuss this issue with friends and families so that people understand the simple ways in which they can make a difference. The impact coffee cups not being able to be recycled can have a serious effect on animals, the environment & ourselves.
So, I'd think long and hard before you get that next flat white to go.