Ah Christmas. It's the most wonderful time of the year. A time when we can indulge on pudding, fruit mince pies and Starbucks' Gingerbread Frappuccinos without feeling too guilty because they're only available "once a year". A time when shops are glowing with red sale signs and bargains are a plenty. A time when Michael Bublé comes out of the shadows and graces us with his soothing voice in almost every shop we walk into. And let's not forget, it's also a time when we celebrate our family, friends and, of course, the birth of Jesus… right?
With Christmas decorations and food already making appearances in shops (and it's only October), it begs the question as to whether this holiday still has great spiritual and family significance within Australia. Or whether it's been so commercialised that we've forgotten what it's all about. Has commercialism commandeered the spiritual meaning of Christmas? Have we lost our Christmas Spirit?
Origins of Christmas and Gift Giving
With all the hype of the Christmas season, we can often forget that Christmas Day is originally a religious celebration. Traditionally, Christmas is a religious day celebrating the birth of Jesus Christ, Son of God, who Christians believe was a Messiah sent from heaven to save the world. When the angels announced his birth, wise men from the east offered gifts to the newborn child. Some argue this is where the gift-giving tradition originally stemmed from. However, others attribute this tradition of gift giving to the origins of St Nicholas and the resultant commercialisation of Christmas by the United States through the development of Santa Claus. Regardless of which particular religion or circumstance you believe Christmas to stem from, the Christmas 'season' and all it's traditions have hung around for a long time.
A Shift in a Different Direction
I think its safe to say that for many Australians, the religious significance of Christmas is becoming less relevant. There's a definitive shift in focus from religion to a celebration around family and friends, this being the number one reason Australians look forward to the Christmas season. In saying that, many Australians also said that shopping, gift-giving and Boxing Day sales is what they looked forward to most about the season. I confess that shopping for gifts is something I too love about Christmas.
But the long-held tradition of exchanging gifts isn't just about what we receive. There's a certain kind of joy associated with giving. We feel good about giving meaningful gifts to our friends and family and making others happy. There are many psychological benefits of gift giving which ultimately reinforces our appreciation and acknowledgement of each other and strengthens our bonds. As much as it sometimes seems as though it's all focused on the presents and shopping for the presents, Christmas is, overall, still a time of heightened love, generosity and care. For the most part, we're giving more than simply material items.
Australia's Festive Spending Habits
Obviously, commercial companies have taken advantage of such holidays and traditions with sales to satisfy every budget and products to celebrate the festive season in style (whoever thought of wine or chocolate advent calendars – genius). According to the Australian Retailers Association (ARA) and Roy Morgan, total Christmas spending reached $47 billion for the period in 2015 and it's expected that 2016 spending was even higher at approximately $48.1 billion. This included spending on our gifting traditions, vacations, Boxing Day sales and the entertainment of our friends and family. In December 2016, Australians spent a whopping $25.6 million within the retail sector alone and based on past trends, we can expect this to keep increasing year on year.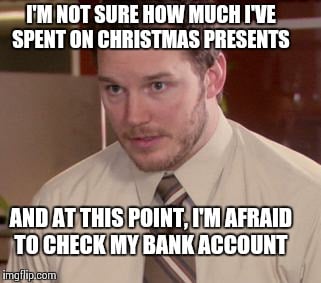 But despite our exorbitant spending for the holiday period, the majority of people still believe our shops are set up for Christmas too early and would prefer it were delayed until at least late November. However, due to our increased spending, the subsequent boost in the Australian economy that it tends to bring with it, and heightened feelings of love and generosity in the lead up to Christmas, maybe the annoyance at the early Christmas decorations can be overlooked. Frankly, I think our annoyance at early Christmas decorations is partly because it reminds us of the sobering reality that another year is almost over and we haven't yet completed half the things we planned to.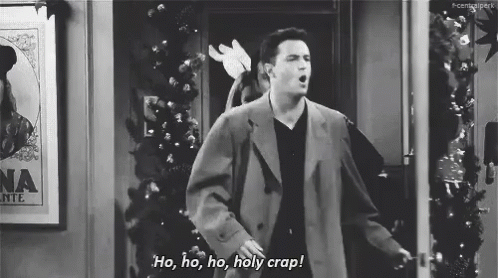 So can we really blame commercial outlets for seizing the opportunity to increase their profits in such a competitive retail environment? If business didn't take advantage of such 'Christmas spirit' and traditions of gift giving, they probably wouldn't be around to celebrate the next one. As much as businesses take advantage of our love for the holiday season, we continue to fork out each year to support our traditions.
There's no doubt Christmas has become more and more commercial over the years. However, by divorcing this festivity from its appropriate season of December, it hasn't lost its context and meaning; we have still retained the true meaning of Christmas. We still strongly believe that its primary purpose is to celebrate our friends and family, be thankful for what we have and to be generous in more ways than our exchanging of gifts. If the uplifting Christmas spirit starts a bit earlier than November, what's the harm? So long as the mistletoe holds out until after Halloween, I don't think indulging on a few fruit mince pies in November will hurt.