The millennials. We're known as the generation ruining our bank accounts and future home funds, with our love (obsession?) for brunch and bevvies. Whether its acai bowls, smashed avo, cloud pancakes or cronuts, our new food crazes can usually be traced back to a long list of double tapped, photogenic Insta meals.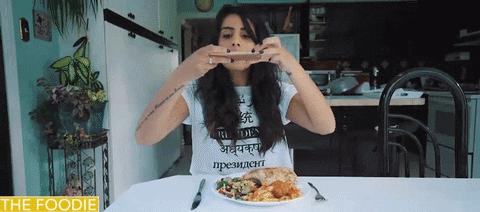 Experts agree that social media posts can have an impact on how people view nutrition—and even on what they pack in their lunch boxes and set on the dinner table. So how much do these trends affect our nutritional judgement?
Doin' it for the Gram.
The recent Waitrose food report, predicting new trends for the coming year, highlights consumers' obsession with creating photogenic dishes. It also cites the fact that over 130K food photos are shared on Instagram every day! Food is starting to almost become a kind of art to highlight instead of just something to, you know, keep us alive.
Breakfast, for example, has shifted from a a soggy piece of Vegemite toast, grey toned cereal or a crusty fried egg, to the bright hues of a $23 avocado toast presented with a sprinkle of rocket (all costing probably $4 to make).  This craze is undeniable with 250 000 #avotoast on instagram currently. 
Kathy Smart from a Holistic Nutritionist says  "You are more apt to try a recipe or a new food when you see a picture of it and have a friend or person you trust recommend trying it or how to use it." Its like in primary school when someone has a new flavour of roll up… so you go out and you buy that roll up. Except now, you can see that Megan Fox is eating her #halfaneggwhiteonabedofbuckwheatwith3spinachleaves, so obviously you have to go buy that now right?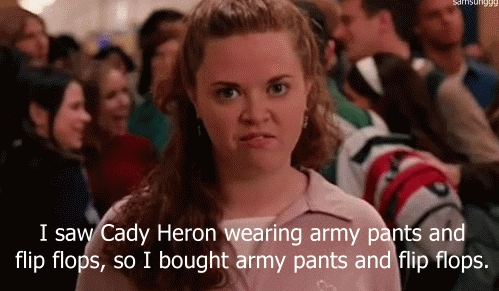 Don't always trust what you double tap
According to the latest Austalian  government study the proportion of overweight or obese adults increased from 56% to 63% between 1995 and 2014–15. There has also been a shift in the distribution of body mass index (BMI), with fewer people in the 'normal' or 'overweight' category and more people in the 'obese' category. One of the factors affecting this outcome is said to be due to our societies food and nutritional education.
The survey by LiveLighter, a partnership between Cancer Council Victoria and Heart Foundation, asked 1,097 Victorian adults aged 18-64 and 134 Victorian nutritionists and accredited practising dietitians to label 57 foods and drinks as 'healthy' or 'unhealthy'.
"I've been eating only Acai for 3 weeks… why am I gaining weight?"
In this study quite a number of foods were ranked healthy by the public, with experts disagreeing. Below are just a few of the foods that have the "healthy" label, that might not be just as healthy as we think. 
ACAI BOWLS
While Acai Bowls have typically been seen as a "healthy breakfast alternative" the standard Acai bowl contains a staggering 96 grams of sugar!'
Studies show it's almost as bad as drinking 2.5 cans of Coke, which have 39 grams of sugar each. And at least with the Coke, 3 cans = 417 calories instead of 740!
FROYO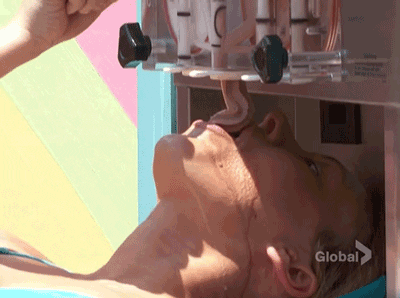 While 62 percent of adults surveyed said frozen yoghurt was healthy, 69 percent of health experts disagreed. "Frozen yoghurt sounds like it's yoghurt, but generally it's closer to ice cream than a tub of yoghurt," McAleese explained.
SOY MILK
Dr. Kaayla Daniel PhD, author of The Whole Soy Story says that even organic, unsweetened soya milk with no additives is a risky choice. The high level of anti-nutrients in the form of phytates and protease inhibitors combined with hormone disrupting isoflavones (phytoestrogens) in a single glass is such that consuming even that small amount every day could lead to thyroid damage within just a few months.
PRESSED JUICE
While fruit contains plenty of fibre to fill us up and stop us from eating too much, juicing fruit strips the fibre out, leaving the sugar and the water. Think about how many pieces of fruit go into making a glass of juice – would you actually eat that much in one sitting?
#fitspiration
Of course, during an obesity epidemic, encouraging healthy eating is a good thing. Using Instagram to share a weight loss journey may be the key to one persons success. Finding fellow fitness fanatics and sharing recipes is another's ticket to like-minded friends.On the other hand, a scroll though social media can be a knock to our self confidence, or more seriously, fuel for a mental illness (1)  Research conducted by Holland et al. found that participants who engaged in posting 'fitspiration' messages a fifth of these women were at risk for clinical eating disorders.
So instead of blindly following the next trend, It's time to take a look at the way we use social media and evaluate whether the messages we are exposed to are truly healthy!