With the slow and steady trickle of Instagram sponsored ads, is social losing its authenticity?
Instagram has indeed taken off and will only continue to grow to feed our constant need of breakfast flat lays, OTTD, bikini pic and of course self-gratification. But, in the midst of all this one thing is changing in the world of Instagram.
It's getting a lot more ads.
Over the past year, there has been a slow influx of sponsored ads filling our feeds, not just any old.  Instagram ads are going beyond the annoying classic of teething whiting commercial and have turned to something a lot more native, hidden and misleading. These are sneaky ads brought to you by your favourite influencers are simply hiding under your nose.  It makes you wonder if the platform is changing for better or worse?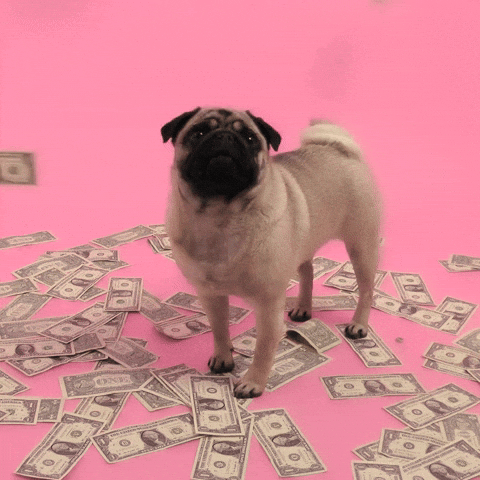 Why so many ads?
Its all about that cold hard cash.There is a lot of money handed around the back end of Instagram deals, now in the form of a sponsored post..Sponsored post and content isn't cheap.   With the average post costing $300.  Prices vary all on a number of followers, with  500k + plus follower earning as little as  $1200 per post too!  And these stats don't include extra commission and affiliates program running in the background. The industry is so lucrative that many influencers have their own management, leading to the rise of platforms such as Tribe.   If you do the math on some of the 'Insta Kweens', the amount of money adds up, to a full-time job.   These incentives and 'lush' lifestyle have drawn droves of people to live the Insta blogger life
Breakdown of pay from Tribe group
| | |
| --- | --- |
| Followers per account | Ballpark rate per post |
| 3-20K | $75-$300 |
| 20-100K | $300-$600 |
| 100-250K | $550-$800 |
| 200-500K | $800-$1200 |
| 500K+ | $1200+ |
So, what the difference in these two things.
The sponsored ad and partnership is the key revenue maker for influences and bloggers. These posts  are developed in conjunction with a brand to 'sell' the brand or product to their followers.  They come in the format of primary Instagram post or stories that feature the brand.
If you are a shady influencer, you might disclose the ad from your followers. But, if you were genuine you will pop a #AD in the comment section.
#AD was and is Instagram number source of transparency with the user. In 2017 the Australian Association of National Advertisers ( AANA) introduce new codes to increase consumer transparency. All sponsored Instagram post must feature the #AD. Although the AANA only applies to Australia and is a self-governing association, some brands and Influencers still mislead their followers.
It seems Instagram themselves saw the transparency issue taking over the network. Just recently, you may have noticed (especially with all those fashion week snaps) the increasing rise in the Paid partnership, tag featured in the location setting of the post.
Instagram main reason for introducing this feature are:
 Response to the unfair conduct and misleading information, due to Instagram globe status.
Transparency for the community
This feature has only recently been phased out to top influencers and brand.  The 'Paid Partnership', not only increase awareness of a brand but, data. When influencer has a 'Paid Partnership' with a brand, the brand can access all the influencers Instagram data. So, it really is a partnership, helping everyone track campaigns. Gone are the days of Influencers taking your product and never really giving you the RTO that was promised.
I also speculate that Instagram was feeling a little left out of all the money thrown around. These Paid Partnership ads must be regulated and confirmed by Instagram itself…Meaning, they get a cut of the sweet cash. To me, this model seems all too familiar. It's like a 360, back to the basic advertising model in traditional media, just having to scroll throw that 30-second add break this you get right back to picture of golden retriever puppies on your feed.
What does this mean for you?
Personal, the rise of these 'Paid Partnerships' are turning me off from my favourite bloggers. You see the number of ads they produce in one day, can become overwhelming and to be honest… fake. I understand that they need to make money, however, when every second post is sponsored by big brands like eBay to car brands I cant afford, it makes you second guess.
We don't flock to these Influencers for ads, we flock to social media as a safe haven from the ad-driven world of TV.
The rise of the influence, the blogger or ever the vlogger was based on complete transparency. They were a response to a heavily advertised and marketed landscape. They were someone you trusted, like a friend, not a sales assistant. But, now they are becoming more monetarized.
This monetarization of social sites such as Instagram is leading to a slow decline of following from millennials. It's expected that social media use may decline the next decade and maybe ads are the thing that killed.
Sure, they pick and choose the brand they want. But, having a sponsored post every third photo or Instagram story every day, starts to feel much just like a commercial break between the Bachelor. You're disinterested and bored. The question is…as these influencers "sell out" to brands will they lose touch with their roots and their followers?