As the university chapter of my life draws to a close, I fondly reflect on all the amazing things that I have learned from this experience.
I found out I love late nights, and that I just THRIVE on two hours sleep over a 4 day period! I gained such wisdom that I continually left assessment to the last minute just so I could happily treat my body to the lack of sleep it deserves.
I found that my body values the high-carb food dripping in oils and fats that have fuelled my brain and done wonders for my figure. I also can't thank the uni cafes and food courts enough for letting me pay $7.20 for an iced latte the size of my pinky, practically a steal! (Only $20 extra to add a piece of raisin toast to my order?! Count me in!)
To all the group assessment members who dropped out of the unit, were completely illiterate or left me to finish 5-person assignments pretty much by myself, I honestly love you all so much. And paying for textbooks each semester on top of fees?! Seriously so blessed.
In all seriousness, completing this undergraduate degree has been a massive learning curve and provided me with incredible opportunities to further my education and develop invaluable workplace skills. I have also met some pretty cool people and been able to work on some exciting projects. However, two questions I've been asked repeatedly and have come to dread are: "So what job can you get with your degree? What do you want to DO when you finish?"
Usually I act thoughtful and say something vague like, "I'm still not 100% sure yet! I chose such a broad degree because there are so many different potential avenues and I want to give myself options. What I'm thinking though is [insert random media job]…"
The honest truth? I don't have a bloody clue.
What I'm actually thinking is more like, "Um Sharon I don't fucking know what I want to do and that freaks me out and you're really not helping my situation because I've just spent several years and several thousand dollars on a degree and my life is in shambles so back the heck up and stay in your lane hun."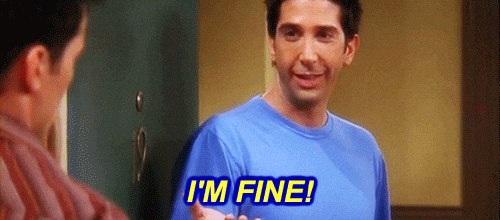 Apparently I'm not alone in thinking this. Student completion data released by the federal government this year revealed a third of uni students in Australia are failing to finish their degree. One of the most commonly-cited reasons is simply a lack of knowledge about what a certain degree will entail, especially since most people submit their preferences while still in high school. Uni is pretty daunting and overwhelming and there are definitely some insights I'd offer to naïve, pre-uni Jade or anyone else entering uni. Some of these also become relevant to that dreaded question of what happens after graduating.
Choosing a Degree Ain't a Walk in the Park
Some people know what career they want from day one. I have friends who have pursued exactly what they wanted to do and are now thriving (u go pals), and while being so happy for them, it definitely made me feel like I was somehow failing. However, both situations are 100% okay: millennials will change jobs an average of four times in their first 10 years out of university/college, and many will opt for complete career changes during their working life.
Many Australian uni applicants are high school students – at the tender age of 16 or 17, pamphlets are thrust into our faces and parents, teachers and strangers all have opinions on what degree and which university is best. According to Universities Australia, there are over 1.3 million students enrolled in the higher education system. Thirty-five of our universities feature in the Times Higher Education World University rankings: there are so many options and a flippin sea of info available, so it can be pretty overwhelming.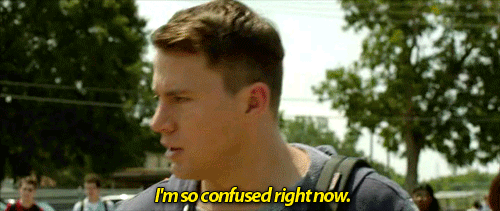 There are so many options and so much pressure to choose the "right" degree, however until you're actually studying the course, it's very difficult to know what to expect. School subjects are quite limited compared to the vast array of uni courses offered across Australia, thus the high chances for people to switch degrees or drop out. My brother and I both changed our courses after the first semester and were so much happier for it, so don't feel too shitty if you're unsure about your degree.
Your Job Might Not Even Exist
I distinctly remember my first Media & Comms lecture (after walking in 25 minutes late because I thought the previous class was still going lol #firstyears). The lecturer mentioned that a third of the class would end up in jobs that don't even exist yet. I thought this was a bit extreme, but five years down the track I realise he was absolutely bloody right. Changes in technology, the emergence of new digital platforms and the evolution of the media landscape have disrupted nearly every industry and profession, while also creating ample opportunities. Though the Internet and new technologies have destroyed jobs around the world, new ones are being created constantly. In France in 2011, for each job lost to media and technology, 2.4 new ones were created, boosting the economy and creating new income opportunities. The potential for new jobs is endless.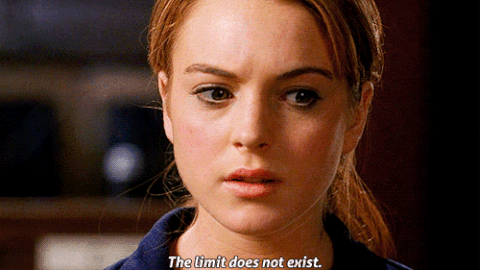 Think about Instagram: the app was only created in 2010 and had over 700 million users in June this year. It has become a key marketing tool for companies all over the globe, creating thousands of jobs in the process. Heck, even the social media influencer/self-proclaimed "entrepreneur"/basic girl wearing bikini and promoting Women's Best protein powder didn't exist until Instagram was formed.
Particularly for someone studying a degree in marketing and media, the evolution of platforms such as MySpace, Twitter and Facebook, coupled with the emergence of new media outlets, means staying aware of trends is imperative. Tech advances impact every industry and will create and alter jobs in the future. So if you're ever feeling confused about where a career or degree might take you, just keep in mind the role might not even exist yet. Keeping an open mind will ensure you are able to grow, adapt and maintain a competitive advantage in the work force.
Don't Be Afraid of Change
I've been casually told by many lecturers and tutors throughout my degree that half of what we learn will be irrelevant and outdated by the time we graduate. 'Scuse me? Why am I paying for you to teach me then? However, while many projects I have worked on and things I've been taught are still relevant to the current media landscape, I have to say they were correct – some of it is outdated. What has instead become a teaching focus are the interchangeable skills enabling students to adapt to change – because every day, every minute, industries and jobs are being transformed.
This goes hand-in-hand with the whole evolving technology, jobs that don't exist yet stuff. Employers are now realising that having a broad, transferrable set of skills is more valuable than a very niche set, especially since job hopping is a pretty big trend (as I mentioned before). As the number of people enrolled in higher education has nearly doubled since the 90's, degrees themselves have become less valuable. Skill sets and being adaptable to industry and economic change is now just as important, so keep an open mind and embrace innovation.
What I'm trying to say through this long-ass rant is that feeling confident in your career choice is amazing, but not having a clear idea is also very okay. Ya might even end up in a job that doesn't even exist yet. Industries are constantly evolving, so keeping up with changes is just as important as getting a degree in the first place.
I'll miss the student discount and overpriced campus parking, but am grateful for everything uni has taught me as I reach the end of my degree (and also for letting me spend 90% of my days looking at memes and forcing people to read my articles).