Do you follow many celebrities on social media? What you might not know is that celebrities use social media mainly for marketing purposes. Social media is a new way for celebrities to express themselves. However, is this purely for a marketing purpose or because they want to please their fans? This is what we'd like to find out, through celebrities relationship with social media, social media marketing and Instagram sponsoring. People can distribute their own content through micro blogs such as twitter, social networks such as Facebook and media sharing sites such as YouTube.
— Taylor Swift (@taylorswift13) August 21, 2017
It has been clear that celebrities' relationships with social media affect consumers' intentions to purchase items. Consumers and celebrities are motivated to use social media in order to encourage purchasing intention. A clear example of a celebrity doing this in social media is Taylor Swift. Taylor Swift recently shut down and deleted her social media accounts. On August 21st, she opened her social media accounts again and added a sly video of a snake. This sent social media into a frenzy and people went crazy talking about Taylor Swift. As the days went on, it was revealed that she was releasing a new album and that this was all for publicity. The marketing ploy gave her great publicity and was clearly done to get the word across about her new album. This worked to get people talking about her new album and got her name out there even more than it already was, while also being a ploy to influence consumers purchasing intentions.
When using social media for marketing, it is important to use it to show a creative message and a bit about the brand. This is in order to maximise the psychological engagement of the consumers. This creativity was exactly what Taylor Swift used to maximise psychological engagement. When she shut down her social media accounts, everyone went crazy. This created more publicity for her as an artist and as a social media influencer. There were articles being written about her social media accounts being deleted left, right and centre. If her fans didn't already notice, they would've because of these articles.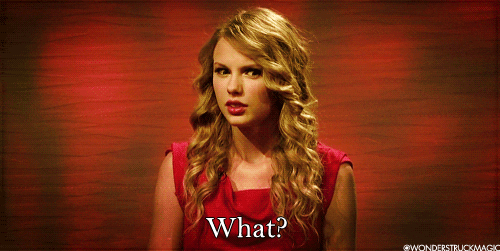 While closing her accounts made the social media world go crazy, what made the situation escalate more was when she reopened her accounts. Her marketing team then were very smart and released a few cryptic messages which later were about her new album. Buzzfeed point this out with a timeline of Swift's social media break and her return. Other websites were talking about her return being about new music, which was later found out to be true and a great marketing technique
http://www.instagram.com/p/BYvomrUHGgo/?hl=en&taken-by=taylorswift
Celebrities such as Taylor Swift use Instagram as a tool of marketing. This is because the authentic promotions that were once used can now be done online. Due to social media, what used to be seen as celebrities in their everyday life can now be very confusing for consumers. What you thought might have been a video about Taylor Swift's album above was also a use of Instagram sponsoring. Throughout the video you might have seen reference to cookie dough or even just signs in the background. This is all use of casual marketing. However this can get a bit confusing for fans, to distinguish the difference between the real Taylor Swift just another marketing ploy.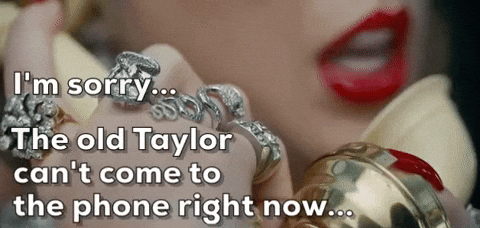 It was identified before that social media is used to tell consumers a bit about a brand. That is exactly what Taylor Swift has done in regards to her new album. She did this very cryptically with her snake video; however, what we can guess is her her new album is all about a reputation change and someone being a snake. We are still waiting to find out more. She has slowly been putting more and more on social media, making us all anxious and curious as to what she will do next! If you wanted advice on how to use social media for marketing, Taylor Swift is the person to look at!