Marriage, minors, and mortgage – my last article uncovered the growing disadvantages for millennials trying to attain these milestones, specifically owning a house. Fortunately for my freak brother, he has conquered all three big-ticket 'Australian Dream' items at the age of 23. Unfortunately for me, I have been trying to reassure myself that he is an exception ever since he bought his first home back in 2014, aged 20.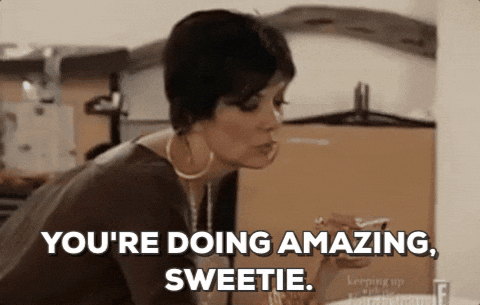 But maybe he was onto something? All the dots started to connect when I first saw the term 'Rentvesting'. Simply put, rentvesting is a growing trend where you can continue your renting lifestyle, while investing in the property market in a lower socio-economic suburb. A Mortgage Choice survey revealed the significance of this trend, with one third of investors in 2016 being first-time buyers yet to purchase their own home.
The Pros
Its another morning of auctions in Sydney…

Posted by Sam Dastyari on Friday, 5 May 2017
As our friend Sam Dastyari so kindly reminds us in the above video, it's near impossible to buy a decent home, at a decent price. So why don't we do what my brother did – buy an affordable home in a low socio-economic suburb and rent in a more desirable location, or *cough* move back home with the rents to save more money! Let's take a minute to explore the pros of this newfound trend.
Enter the property market sooner
We are all lectured on the importance of 'getting our foot in the door' of the property market, and reminded that we have been 'locked out'. If you can't afford to buy a property that makes you somewhat happy to live in, you have the opportunity to open the secret door to the property market and buy an affordable house to rent out. At least you won't be unhappy… with your living conditions that is.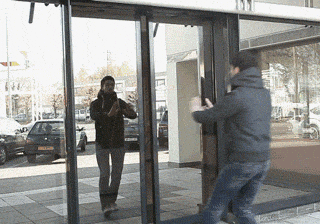 Flexibility
Flexibility is a massive advantage of rentvesting. If you decide you want to pack up and travel the world for six month, your house is already rented out! You don't have to stress about making those $835 per week mortgage repayments while you're sipping on sangria in Barcelona. And if you're like 38% of Australian renters who prefer the ability to change location easily, you wont have to deal with the banks every time you get sick of your local café selection. Winning!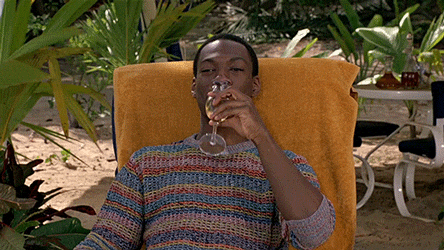 Live the lifestyle you want
The ability to live in your dream home (or something similar) without compromising location or features is a massive selling point of rentvesting. Instead of your local go-to being the run-down tavern next to the butcher whose sausages you don't quite trust, you can be in walking distance to a trendy café and great parks. If that doesn't get you excited, I don't know what will!
This trend has seen a rise in Australia, with McCrindle Research identifying the 'rise of local' and 'growth of lifestyle cities' as two of the top 5 trends for 2017. These trends assist in building strong relationships and maintaining a sense of purpose – two of the three elements in the "golden triangle of happiness".
Adopting and maintaining these healthy lifestyle trends create living conditions and environments that support your mental health. Collard Ellard, a cognitive neuroscientist investigating the relationship between place and mind, explores how your urban surroundings affect your emotions, feelings, decision-making and even memory. In short, rent in a location that makes you happy. 'Future you' will thank you for it!
Tax Cuts
Who doesn't like making the most of tax benefits? Having an investment property allows you to claim your interest payments on that property loan as a tax deduction. You'll also be able to claim all those maintenance costs – hello tax time!
The Cons
Follow these simple steps and you'll be a homeowner in no time

Posted by Sam Dastyari on Monday, 22 May 2017
With all good things comes the bad. As trusty ol' Sam points out, actually getting enough money for a deposit is a pretty big feat in itself. But if you overcome this and save up enough for a deposit to kick-start your rentvesting journey, you might want to consider the following.
You don't own your actual home
A big downfall of rentvesting is the fact that you don't actually own the property you will be residing in. Obviously you would be fully aware of this when deciding to rentvest, however it might hurt your soul a bit when you can't hang your favourite art everywhere or put a fresh coat of paint on. But hey, you can always kick your tenants out and move 2 hours away if you want to do that? Hmm, I think i'll choose the rental.
Rental vacancies
Wait, you're trying to tell me there won't be a queue of people lining up to rent my Woodridge property?

Unfortunately this is the reality, with the past July seeing a record number of rental property vacancies in Brisbane according to SQM research. This is good news for renters because an increase in supply and **blah, blah economics blah** = cheaper rent. But it's not so good news for rentvestors who will see themselves forking out twice the amount of rent for an unforeseen amount of time. Who knows, maybe everyone is in the same rentvestings pool? Should we all just rent each other's places out? I call dibs on the Paddington property.
Plus, the added stress and sense of losing financial control is sure to tip over that pretty golden triangle I mentioned earlier.
Renting is temporary
This might be a daunting con for those of you who don't like to jump around suburbs and travel the world. The nature of rental agreements means your landlords could turf you out at any time, creating a sense of temporary living. This can be confronting for those who want to put their roots down and stay in one place.
When it comes to a battle of pros vs cons for rentvesting, I say yes! Where do I sign? Oh wait… I need a deposit first. Seriously though, rentvesting is definitely "the new black" and I'll be sure to save all my acorns from my avo on toast brunches to jump on this trend!